Studiengangdetails
Critical Urbanisms

Abschluss:

Master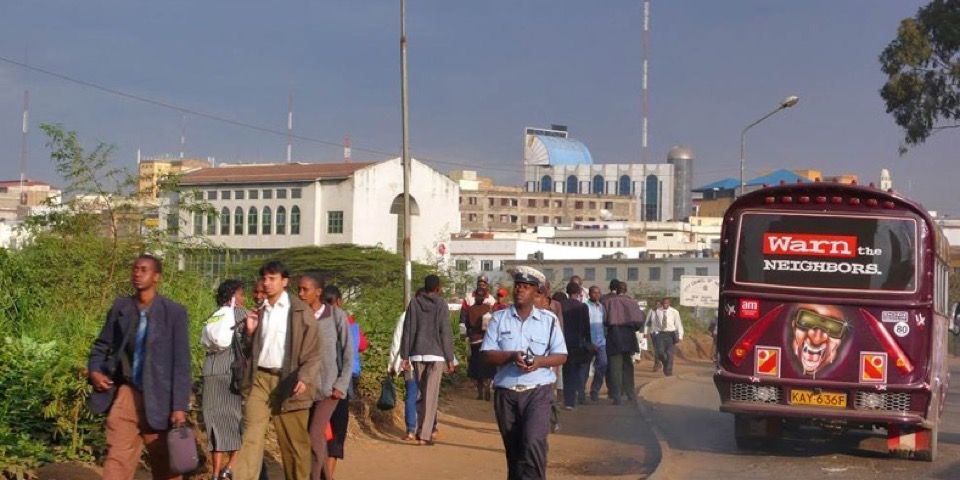 Urban lifeworlds in the twenty-first century
The Master's Degree in Critical Urbanisms at the University of Basel is a four-semester English-taught program that trains a new generation of graduates to think and act beyond divisions of urban versus rural, and North versus South in order to address the complexity of urban lifeworlds in the twenty-first century. The program is supported by an internationally recognized faculty who work on and with cities and territories from a global perspective. The curriculum trains students to develop theoretical and practical competencies, oriented toward both scholarly and public platforms. This combination is essential in addressing the extraordinarily complex challenges of urbanization in the twenty-first century.
Two trademark elements of the program are:
Interdisciplinary research practice that combines methods from the humanities and social sciences with creative practice and visual representation. Drawing from the disciplines of architecture, geography, history, sociology, political science and anthropology, the curriculum provides students with a unique grounding in urban research.
Immersive learning in dynamic urban settings: Participants can choose between a semester of study and research on urbanism from the Global South, which takes place at the African Centre for Cities of the University of Cape Town, or a semester of study and multi-sited research exploring urban processes that work across North/South geographies.
Focal areas of teaching and research
The program is administered by faculty members within Urban Studies and the Department of Social Sciences. Students also benefit from a close collaboration between the University of Basel and the University of Cape Town's African Centre for Cities.
After the introduction of different urban research methods and skills in the first semester, the second semester offers students fascinating opportunities to gain in-depth urban research experience. Fifteen students will have the chance to spend a semester at the University of Cape Town. Research here focuses on Cape Town itself and on cities of the Global South more generally. As crucial sites for the analysis of everyday forms of agency, these cities are central to understanding urbanization globally. Due to limited availability, a place at the University of Cape Town cannot be guaranteed. A second, newly developed option is a semester of research on transregional processes of urbanization, which connects local and international fieldwork. Building on postcolonial scholarship, students in this track study how global systems of circulation, accumulation and displacement produce unequal yet interconnected urban conditions. A third, exceptional option is a year-long course in anthropological fieldwork methods, which includes a fieldtrip during the winter break.
The third semester is structured around a research studio which immerses students in collaborative interdisciplinary research practice, combining methods from the humanities and the social sciences with visual and spatial analysis and representation. Jointly taught by Urban Studies faculty, this takes place in a dedicated studio space that serves as a laboratory in which small teams of students from different disciplinary backgrounds can work closely together. Students work on a range of outputs, from essays to illustrated booklets, maps and diagrams, photographic projects, videos and installations.
Members of the Urban Studies faculty teach seminars and lecture courses on a variety of topics designed to equip students with in-depth knowledge of specific disciplinary approaches to urban studies. Students may also take elective courses from the broad range on offer at the University of Basel (e.g. in African studies, anthropology and history), as well as at the University of Cape Town.
The study program concludes with the master's thesis, an independent, academically rigorous project in which students identify a research problem in a given area of urban studies. Although the thesis is submitted in writing, students are encouraged to supplement their written work with a practice-based and/or visual component to present their findings to a broader audience.
The MA in Critical Urbanisms is taught in English. It is aimed at both international and Swiss students in the humanities, social sciences and the arts. It is also likely to be of interest to academically qualified professionals from the fields of architecture, urban planning and environmental management. As the application process for a study permit for non-EU citizens can take up to four months and this process can only be started once a letter of admission has been issued, we highly recommend that students submit their complete application as early as possible.
Program structure
A master's is a second degree that a person can earn after completing a bachelor's and requires 120 credit points (CP) in total. The Master's Degree Program in Critical Urbanisms is a single-major degree, which means that no other subjects are studied to achieve the 120 CP. One ECTS credit point equates to approximately 30 hours of work.
This master's degree program can be started in the fall or spring semester. Starting in the spring semester, however, may lead to a longer study time.
Master of Arts (120 CP)
Critical Urbanisms
120 CP
Mono-courses
Combination of subjects
This master's degree program does not include a second degree subject.
Career opportunities
The program prepares students for careers in a variety of national and international settings, from research institutions to local, regional, and national government planning offices, development aid organizations, NGOs, architecture and design firms, museums, urban planning and policy offices, international organizations, universities, and consultancy firms.
Students will be equipped and are also encouraged to continue their studies at the PhD level to pursue an academic career.
Related links and downloads
Das richtige Studium gefunden?