Studiengangdetails
Business and Technology

Abschluss:

Master
The specialized Master in Business and Technology is designed for students interested in a business degree that will prepare them for a management career in the age of information processing and digital technologies.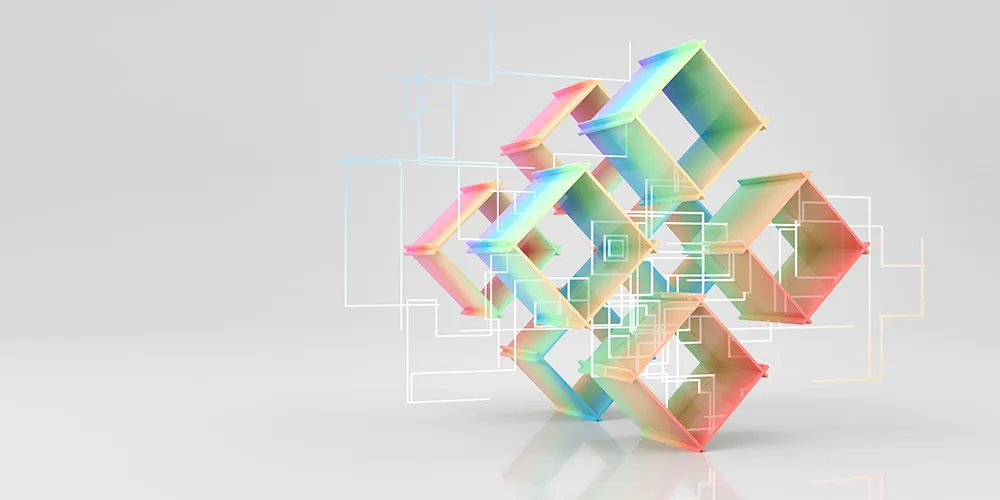 The idea of the Master is that solving management problems requires some understanding of how modern technologies work, as well as communication and collaboration with experts in the field of information and communication technologies.
The Master in Business & Technology primarily prepares students to solve people-oriented problems in areas like marketing, human resources, strategy and organization, or management accounting & control in times, in which technological progress in general and digital transformation in particular have an enormous impact on firms and their functional areas.
Focal Area of Teaching and Research
The objective of the Master's program is reflected in the specialization modules offered, which provide for a combined study of key management disciplines and technology courses. A total of five specializations are offered:
The Human Resources module deals with central questions that arise in companies with regard to issues in human resource management (HRM). The focus is less on the administrative part, but more on the strategic part of HRM. Hence, HRM is seen as an essential part of corporate policy as a whole. In addition, students will learn about the influence of technological innovations on HRM.
The Marketing module develops your competence to achieve competitive advantage by designing customer value. The curriculum includes strategic models for marketing decision-making and allows for intensive study of psychology as an important foundation of marketing. To bridge the gap to the technology courses, the study of marketing tools includes course work on digital marketing.
In the Strategy & Organization module, students learn about the effects of technological progress on corporate and competitive strategies and to what extent these strategies in turn influence organizational structures and processes. Hence, you will learn the notions of structure follows strategy, and strategy follows technology. Technological progress is thus seen as a central determinant of strategic management, while organizational architecture is understood as an outcome of strategic decisions.
The courses to the module Management Accounting aim at educating students how to use information. There are two potential purposes of information provision within a firm. The first is to directly support management in its decision-making. The second is to motivate top-tier and mid-tier managers to take decisions that are in the best interest of the company owners. Illustrative examples will be typically from the other three business fields, HR, Marketing, or Strategy & Organization.
The Technology field module is a compulsory module with the aim of familiarizing students with technology concepts relevant to various application areas of information technology and business analytics. The thematic spectrum ranges from programming and basic computer science skills to the modeling and optimization of business processes and innovative areas of application, such as distributed ledger technology, blockchain, and smart contracts. A additional focus is on courses in the areas of data analytics and machine learning.
One or two business modules can be combined with the technology module.
Course structure
The study program entails achievements totaling 90 credit points of the European Credit Transfer System (ECTS) and a statutory period of study of three semesters. Part-time study increases the duration of the program accordingly.
Master of Science (90 ECTS)
Business & Technology
90 ECTS
Mono-courses
Combination of Subjects
There is no possibility to combine this master with other master programs.
Career Opportunities
In general, the Master of Business and Technology prepares for management positions in the area of human resources, marketing, or accounting & control, as well as consulting, and entrepreneurship. Such positions exist in for profit and non-profit organizations.
The human resources module primarily prepares students for work in modern, technology-friendly HR departments of companies, compensation consultancies or employers' and employees' associations. The marketing module prepares students for a career as a marketing manager, marketing consultant or entrepreneur. Typical career fields include brand management, digital branding, product management, advertising, sales management, sales, account management and marketing research. The module strategy & organization prepares students for work in the field of strategic management in organizations in the industrial and service sectors or in management consultancies. The module in management accounting prepares students for a professional position as an internal or external auditor, or as a management consultant. The technology module prepares students for a management position at the interface with technical departments in companies and sectors in which different types of digitalization play a central role. The graduates focusing on the technology module will be able to start a successful consulting and management career in technology-related fields.
Related Links and Downloads
Das richtige Studium gefunden?