Studiengangdetails
African Studies

Abschluss:

Master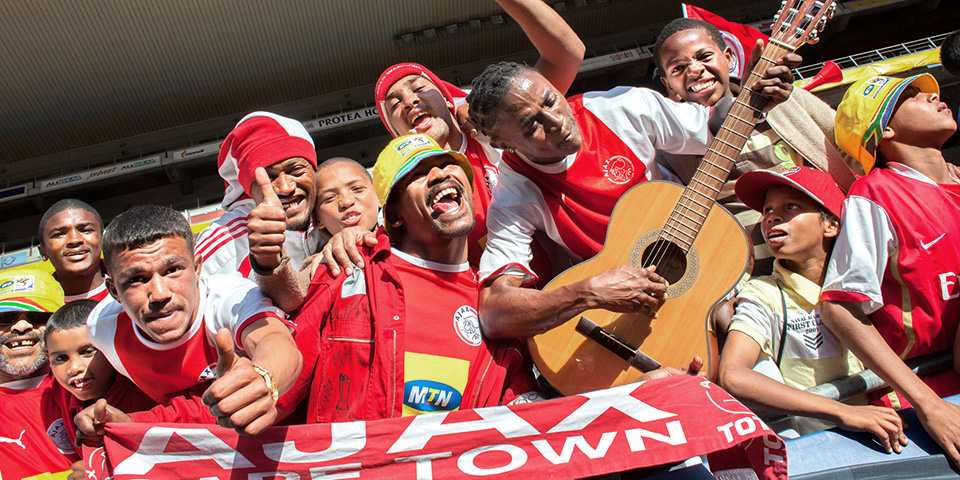 An interdisciplinary focus on Africa
There are many good reasons to study Africa. For anyone wishing to engage with the continent on a deeper level, the traditional formulas are for the most part inadequate. A single discipline can no longer cover or express the multiple demands faced by anyone dealing with Africa and its people. Where the usual interpretations fail, new knowledge is needed. In Basel, a wealth of such knowledge has been developed over decades and consolidated at the Centre for African Studies Basel (ZASB). Since 2002, the Centre offers a specialized interdisciplinary Master's Degree in African Studies. The program draws on the social sciences, humanities and the natural sciences. Key thematic fields are media and imagination, knowledge production and transfer, governance and politics, public health and social life, and environment and development.
Focal areas of teaching and research
The goal of the MA in African Studies is to equip students with in-depth knowledge and skills for an interdisciplinary and transdisciplinary scientific examination of Africa. Against the backdrop of the Centre's particular interest in African cities and the rapid urbanization process underway on the continent, the program focuses on five thematic key areas:
Media and imagination: How is the increasingly visual orientation of information and communications technologies changing societies in Africa? What fears, hopes, goals and dreams are expressed in media and images?
Knowledge production and transfer: How is knowledge generated, concentrated, negotiated and passed onin African contexts? Are cities a hub for the emergence of an African knowledge society?
Governance and politics: How is political rule reproduced in a rapidly changing context? How are the everyday practices of political administration and services arranged in Africa?
Public health and social life: What challenges does healthcare face in Africa? How do people interact with health systems? What is the basis for their resilience in crisis situations?
Environment and development: How do environmental factors of global change impact on the built environment? What conditions must be met to ensure sustainable use of urban and rural habitats?
The individual modules include courses from a variety of disciplines. Central among them are history, social anthropology, sociology, political science, theology/religious studies, environmental sciences and epidemiology. Moreover, the degree program features regular contributions from disciplines such as literature studies and linguistics or gender studies.
By combining and comparing these different approaches, students develop a scientific understanding of the dynamics and historical evolution of the social and natural environment, the health situation, and the living conditions of people in different regions of the continent. Students are exposed to a wide variety of scientific methods. Furthermore, transdisciplinarity is promoted by introducing students to applied research fields and leveraging practical knowledge from outside the university.
Admission requirements
Students are admitted with a bachelor's degree (BA/BSc) in one of the subject areas or fields of study listed in the study program of the MA in African Studies. The program has a strong emphasis on the social sciences. Foundational knowledge in a social science discipline and prior experience and knowledge of the African continent are advantageous, but not a requirement for admission.
Once an application has been submitted through the Student Administration Office, it is assessed by the African Studies teaching committee, which may stipulate additional admission requirements. The final decision by the President's Board is conveyed by the Student Administration Office.
Advice on admission requirements is available from the ZASB executive office.
Program structure
A master's is a second degree that a person can earn after completing a bachelor's and requires 120 credit points (CP) in total. The Master's Degree Program in African Studies is a single-major degree, which means that no other subjects are studied to achieve the 108 CP. Free electives (12 CP) are also included. One ECTS credit point equates to approximately 30 hours of work.
Master of Arts (120 CP)
African Studies
108 CP
Free electives
12 CP
Master's degree program
Students are free to choose any free elective. These courses allow students to deepen their knowledge of their degree subjects, gain an insight into other degree subjects offered by the University of Basel, or acquire language skills.
Career opportunities
The program prepares students for what is a relatively young scientific field in Switzerland, and an emerging international labor market. This market calls for a wide range of specific, Africa-related knowledge and skills that are not usually taught in a connected fashion in university education, and are prerequisites for further professional training.
Combined with appropriate internships, trainee positions or further education programs, the MA in African Studies offers a gateway to the following professional fields: multilateral and bilateral organizations, migration and integration, museums and exhibitions, archives and libraries, governmental and non-governmental development cooperation, commissioned research and consulting, environmental projects, diplomatic service, tourism, business, research, journalism and intercultural communication. In addition, the master's degree provides access to doctoral studies.
Related links and downloads
Das richtige Studium gefunden?