Studiengangdetails
Infection Biology

Abschluss:

Master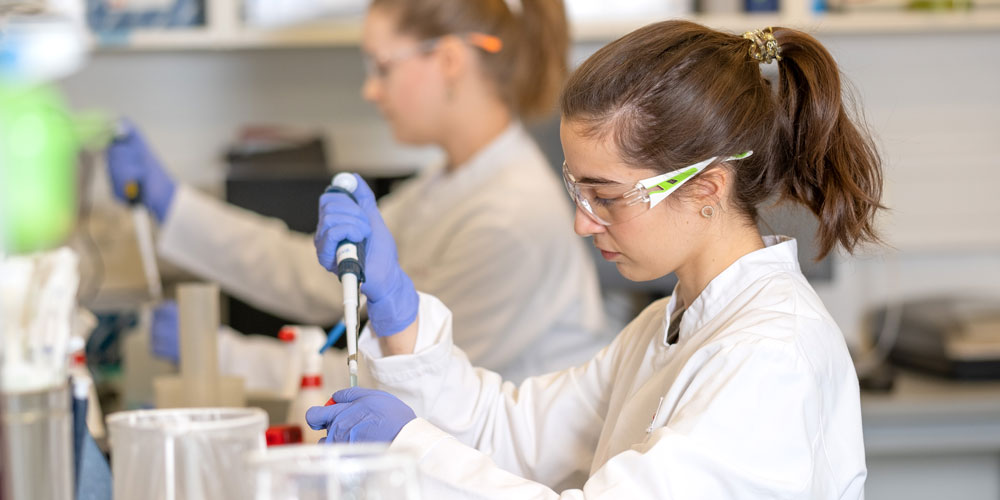 The Specialized Master's degree program in Infection Biology at the University of Basel is run by the Swiss Tropical and Public Health Institute (Swiss TPH), an internationally recognized center for public health excellence. Infection biology focuses on host-pathogen interactions and aims to understand the mechanisms through which viruses, bacteria, fungi or parasites colonise their hosts and cause disease. Infection biologists study molecular, cellular, metabolic or immunological aspects of pathogen biology and infection, try to elucidate mechanisms and evolution of drug resistance and immune evasion, or investigate dynamics of transmission and infection in the field. Knowledge gained from studying these and other aspects of infection biology provides the basis for the development of novel diagnostic tools, drugs and vaccines for improved prevention and treatment of infectious diseases.
Focal area of teaching and research
The main goals of the MSc course in Infection Biology are the following:
To understand the phenomenon of infection and host-pathogen interaction from a molecular, immunological and cell-biological viewpoint.
To understand different concepts and approaches in drug and vaccine discovery and development.
To understand basic concepts in bioinformatics and acquire skills for computational data analyses.
To have a good understanding of molecular, cellular and epidemiological methods for the analysis of host-pathogen interactions.
To be able to plan and carry out laboratory experiments in order to address a scientific hypothesis, to analyze the results and to report them orally and in writing.
To obtain an overview on the current research literature in areas of infectious diseases.
The major pathogens studied in the research laboratories at Swiss TPH include Plasmodium parasites (malaria), African trypanosomes (sleeping sickness), Mycobacterium tuberculosis and various parasitic worms (helminthic diseases).
Course structure
The Master of Science degree is a postgraduate degree that requires a successfully completed Bachelor's program. The Specialized Master's degree program Infection Biology awards 90 ECTS credits and is a so called mono-course consisting of only one core subject. Supervised practical work over the course of one year constitutes the core of the studies. One ECTS credit point roughly equals 30 hours of studying.
Master of Science (90 ECTS)
Infection Biology
90 ECTS
Mono-courses
Combination of subjects
The degree programs at the Faculty of Science are generally mono-courses with the possible addition of an in-depth subject and an elective subject. The Specialized Master's degree program Infection Biology includes an elective subject; however, no other subjects are required.
Career opportunities
Holders of a Master of Science in Infection Biology usually work in academia or industry in laboratory-oriented projects in the fields of basic or applied research, in the teaching/training or communication/documentation sectors or as scientific writers.
Related Links and Downloads
Das richtige Studium gefunden?