Free Content
IMPULS
Facilitating Service Learning for Sustainability – IMPULS supports lecturers and students who conduct projects related to the Sustainable Development Goals during their coursework. With the support of IMPULS, students are trained to become change agents for sustainability and are inspired and empowered to use these skills in their future professional and personal lives to achieve sustainable development.
Applications for funding 2020 - NOW OPEN!
The next application phase runs from 16 September 2019 to 8 November 2019 for courses in the spring semester 2020 and the fall semester 2020. Applications are open to lecturers from all disciplines at the University of Basel who would like to implement an innovative teaching and learning method in their courses. The link to the application and the guidelines can be found in the link box.
Funding criteria:
integrating the Service Learning method into your course, and
linking the course content to the Sustainable Development Goals (SDGs).
Please contact Franziska Kastner directly if you have any questions.
Support from IMPULS
IMPULS offers lecturers and students a range of support and funding opportunities for the course and projects:
Financial support of up to CHF 2,000 (implementation of projects, guest speakers, excursions, other expenses)
Teaching and promoting content-related and didactic skills for the Service Learning approach for lecturers
Procurement of and cooperation with project partners from internal and external university networks
Provision of expertise on the Sustainable Development Goals (SDGs) and sustainable development
Mentoring for students during project implementation by Junior Chamber Internationals (JCI)
An independent committee, consisting of students and representatives from within and outside the university, decides which courses will receive funding. The program runs every semester from fall semester 2019 until fall semester 2020. Application deadlines will be announced in due course.
Supported lectures in the fall semester 2019
Four lectures are supported by IMPULS in the fall semester 2019:
About IMPULS
IMPULS derives its name from the momentum in the field of sustainability that the funding program aims to provide to lecturers and students.
The program is offered by the Sustainability Office and is funded by U Change (a program of the Swiss Academies of Arts and Sciences) and the University of Basel. Its goal is to integrate sustainability into teaching. Among other things, this follows the demand by the Swiss Association of Student Organizations for Sustainability (VSN) to integrate sustainability into teaching and to support student project work.
What is Service Learning?
Service Learning is a teaching and learning method that combines academic learning objectives with practical projects.
The projects are developed by students, based on theoretical input from the teacher, and contribute to solving a problem defined by project partners. The projects either benefit society directly or a (non-profit) institution.
Service Learning offers students the opportunity to improve their teamwork and organizational skills through project-based work. Through periods of reflection during the semester, students gain a deeper understanding of the course contents and the importance of social commitment.
At the University of Basel, this course format is used to integrate sustainability into teaching and to implement student projects related to sustainability.
Further information on Service Learning and examples of Service Learning programs at other universities can be found in the link box.
If you have any questions about Service Learning, the course structure, the implementation of a course, or specifically about your application, please feel free to contact us.
Kontaktbox:
Person

Franziska Kastner

MSc

IMPULS, BOOST program, sustainability reporting

Description

Franziska

Kastner

University of Basel

Sustainability Office

Petersplatz 1, Postfach




4001

Basel




Switzerland

Tel.

+41 61 207 12 24

SEND EMAIL

Contact information

Contact information
Thank you for your support!
Sponsorship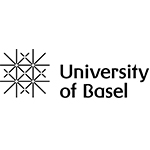 Partners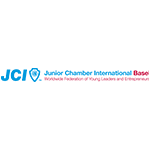 Sponsorship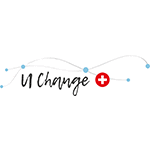 Partners