Free Content
International Office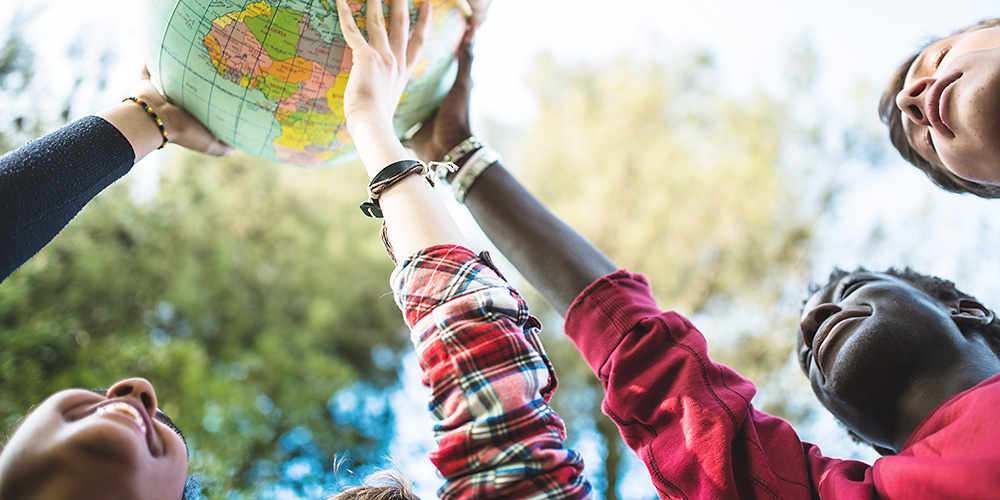 We are your partner for international aspects at the University of Basel.
The University of Basel sees itself as an internationally cross-linked, excellent teaching and research institution. As a learning and agile institution, it strives to meet the requirements and challenges in the global context in the best possible way.
Internationality is a means of improving the quality of all core areas and supports a sharpened profile. Internationalisation processes are multidimensional and serve as a quality driver and reputation factor in international competition, especially in research and teaching at global, institutional and individual levels. Internationality is an essential and characteristic feature of research. It also enables students to prepare for their professional careers and to work in an intercultural and globalised environment ("global learning"). It thus also contributes to the fulfilment of the UN's Sustainable Development Goals (SDGs).
The University of Basel pursues internationalisation goals at the levels of strategic partnerships/cooperations, research, teaching and studies, mobility, internationalisation at home, human resources development and intercultural competence (as part of the overall Diversity-strategy), global responsibility and the necessary framework conditions. Measures are implemented as strategic initiatives both from the Rectorate and from the faculties and departments.
The University of Basel maintains over 400 partnerships in more than 40 countries around the world and promotes student, lecturer and staff exchanges/mobility. This contributes to the Sustainable Development Goals, specifically to SDG 3, 4, 16 and 17. The International Office supports especially the development and expansion of research and innovation partnerships with countries in southern and sub-Saharan Africa.
Our three sections are:
International Relations
coordinates international relations and cooperation of the University of Basel.
Student Exchange
coordinates exchange programs for students of the University of Basel and advises exchange students from partner universities worldwide. You will find the overview of our partner universities in our MoveON Partneruniversity Database.
Welcome & Euraxess Center
informs and assists University members in terms of non-academic issues.
---

The University of Basel has been a member of the international university network Scholars at Risk (SAR) since 2019/20. In cooperation with partner universities (host institutions), SAR arranges temporary research and/or teaching positions at universities in the SAR network so that persecuted academics from one country can continue their work in safety at a foreign host institution. The aim of SAR is to protect those researchers whose lives, freedom and well-being are under serious threat. The intention of the temporary stay is to enable scholars to continue their work and develop their professional network so that they can either return to their home universities as soon as the political situation permits or continue their careers at an institution in the host country or abroad.
The University of Basel can employ researchers and lecturers who officially receive SAR endangered status (risk of arrest, risk to physical security, etc.) as guests for up to 1 year, thereby offering them the opportunity to maintain ties to the academic community.
Aktuell mit Bezug auf die Ukraine:
Swiss EURAXESS: #StandWithUkraine
---
Interested in receiving our newsletter?
Thank you for a short message (international-quarterly at unibas.ch) - happy to add you to our mailing-list.
---