Free Content
UNIverse – the new Research Portal of the University of Basel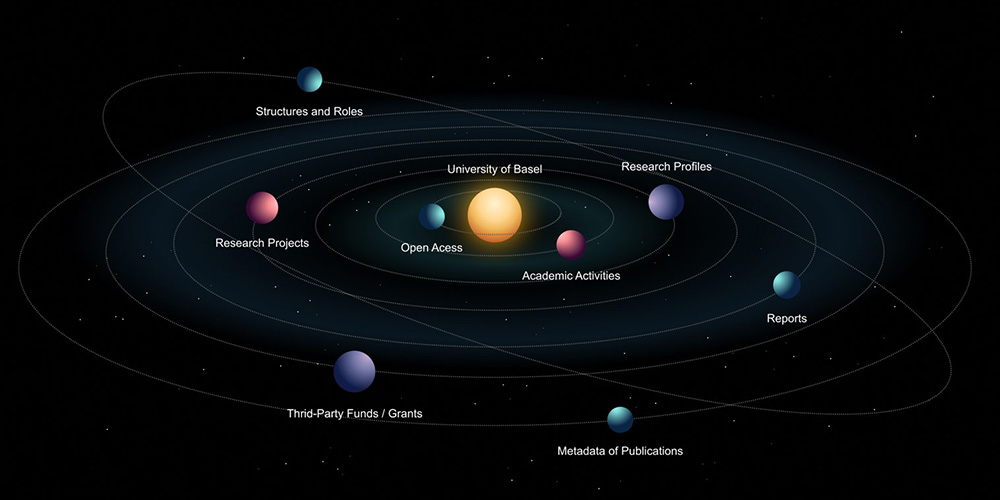 UNIverse is the new Research Portal of the University of Basel, replacing the previous Research Data Base.
To navigate the new system, a help page is available with instructions, training sessions, and weekly «consultation hours». Support is also available at any time via email or phone. The UNIverse website provides a quick overview with videos showcasing the new features and the login to the system:
Over the last two years, the University of Basel has been working on the development of a new Research Portal, replacing the previously used Research Data Base and meDme. The new Research Portal, called UNIverse, not only features a new layout and user-friendly interface but also offers enhanced functionalities and interfaces.
The previously used Research Data Base is set to «read only» mode. The data from the Research Data Base and meDme have been transferred to the new Research Portal UNIverse. All future entries and modifications must now be made in the UNIverse portal.
The UNIverse team is continuously working to improve and optimize the system. Please do not hesitate to contact us if you have any questions, suggestions, or error reports.
In the document server edoc, full texts of publications captured in UNIverse are provided. Additionally, edoc serves the publication of electronically submitted dissertations and offers permanent access to the full texts. The edoc repository is operated by the University Library, is internationally connected, and facilitates the implementation of the Open Access Policy of the University of Basel.