Free Content
Sustainability at the University of Basel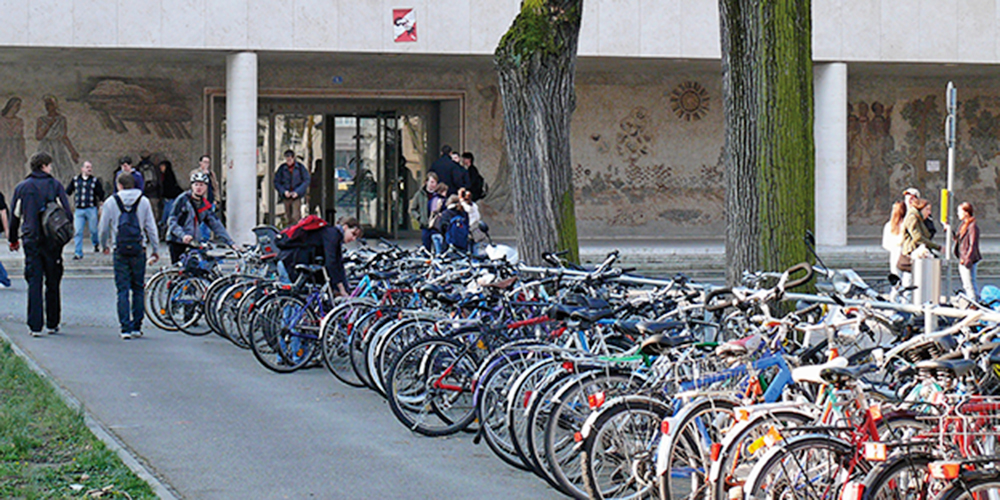 ---
Role Model and Future Shaper
The University of Basel commits itself to the principles of sustainability. With selected goal-oriented activities and projects, sustainability will be integrated across all areas of the organisation - research, teaching and outreach. Furthermore, it strives for a respectful use of ecological, economical and social resources in university daily-life.
Strive for sustainability together
In order for the multifaceted topic of sustainability to remain at the focus of actions and initiatives at the University of Basel, it needs your special contribution as staff and students in particular. We cordially invite you to support the sustainability activities of the University of Basel. The Sustainability Office's websites provide you with lots of tips on how you can live sustainability in every day life on campus.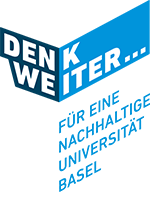 Sustainability Office
The Sustainability Office integrates sustainability as an interdisciplinary topic into all areas of the University of Basel. Founded to take on the role of a catalyst, the Sustainability Office supports and coordinates sustainability initiatives at the University of Basel and implements its own projects in close cooperation with other faculties and departments.
The Sustainability Office renders the following services:
Promotion of and support for projects in the field of sustainability
Promotion of and support to integrate sustainability in teaching and research
Advising on sustainable events (conferences, conventions, receptions)
Support for student initiatives in the field of sustainability
Advising the University's various units on how to make themselves and their work environment more sustainable
Student internship for around 6 months each
Newsletter
Are you interested in sustainability? Would you like to keep in touch with this topic? Well, then you're just in the right place. The Sustainability Office sends a newsmail to everyone who's interested once or twice a semester. It's packed with news out of the area of sustainable development.
Sign up here.
Management
Person

Arne Menn

MSc

Head of Sustainability

Description

Arne

Menn

University of Basel

Sustainability Office

Petersplatz 1, Postfach




4001

Basel




Switzerland

Tel.

+41 61 207 09 65

SEND EMAIL

Person

Prof. Dr. Jens Gaab

Associated Vice President for Diversity and Sustainability

Description

Jens

Gaab

University of Basel

President's Office

Petersgraben 35




4001

Basel




Schweiz

Tel.

+41 61 207 07 48

SEND EMAIL
Team
Person

Dr. Denise Bienz Septinus

Sustainability reporting, integrating sustainability into teaching

Description

Denise

Bienz Septinus

University of Basel

Sustainability Office

Petersplatz 1, Postfach




4001

Basel




Switzerland

Tel.

+41 61 207 12 24

SEND EMAIL

Person

Franziska Kastner

MSc

IMPULS, BOOST program, sustainability reporting

Description

Franziska

Kastner

University of Basel

Sustainability Office

Petersplatz 1, Postfach




4001

Basel




Switzerland

Tel.

+41 61 207 12 24

SEND EMAIL

Person

Anna Lena Banderet

intern

Description

Anna Lena

Banderet

University of Basel

Sustainability Office

Petersplatz 1, Postfach




4001

Basel




Switzerland

Tel.

+41 61 207 12 24

SEND EMAIL