Free Content
Language Center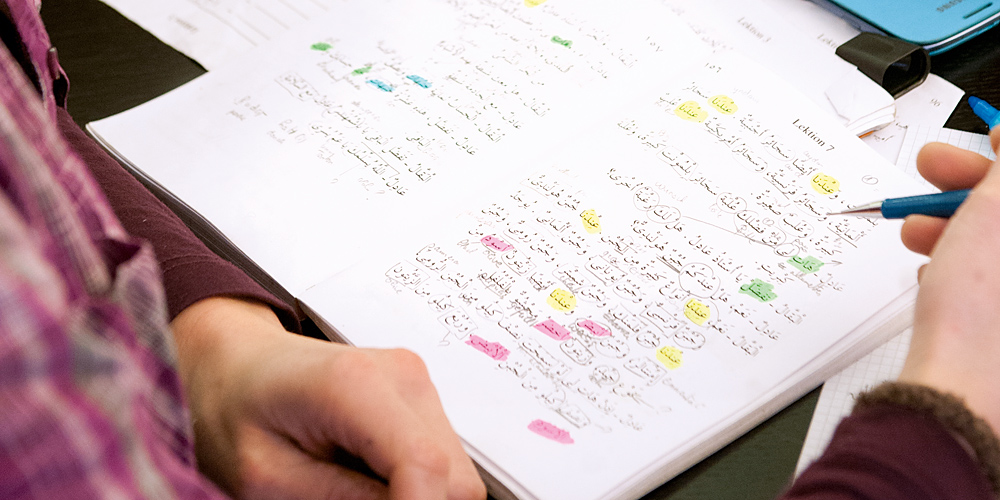 Foreign languages and field-specific language play an important role in teaching and research at international universities. The Language Center offers a wide range of professional language learning opportunities to meet modern educational and professional requirements and the wishes of students and staff members for cultural understanding and sharing. Cooperation with the departments and acquisition of academic skills on various levels are essential for this.
The opportunities offered by a language center are not limited to the acquisition and teaching of foreign languages and technical language skills. Additional duties include providing course participants with the skills they need to apply what they have learned in different areas of life. This also includes the cultural, communicative and discursive exploration of the various environments. Here are a few examples of various areas in which the Language Center prepares university members not only for linguistic challenges, but also cultural and interpersonal ones as well.
If anthropologists set off for field studies in East Africa, this does not mean somehow just "getting by" with English. They want to ask locals questions for their studies and communicate with them, which requires learning Swahili. If staff from the Swiss Tropical and Public Health Institute (Swiss TPH) undergo a research stay on Bioko Island (Equatorial Guinea), they will be equipped ahead of time with the specific Spanish language skills they need.
New students, PhD students and assistants at the Swiss TPH attend intensive courses at their respective levels to prepare them with the English skills they need for their activities at the University of Basel.
Students who want to study abroad are not only prepared to meet the language requirements at the university they will be attending, a native-speaking instructor at the language center will also prepare them with the cultural background.
The Language Center prepares students for language tests required for mobility (TOEFL/Cambridge ELT/IELTS/DELE/CELI, etc.).
Tandem partnerships and tandem sessions offer an opportunity for mutual teaching of languages and to practice conversation and communication. This cultivates cooperation and communication at the academic and professional level and creates new friendships.
The success of the German conversation course at a retirement home in Basel also demonstrates the importance of communication across borders and generations. International students and staff of the university not only learn the language from senior citizens, but also familiarize themselves with Swiss contexts and historical backgrounds, which can simplify life and work in Switzerland.