Free Content
Balance & Health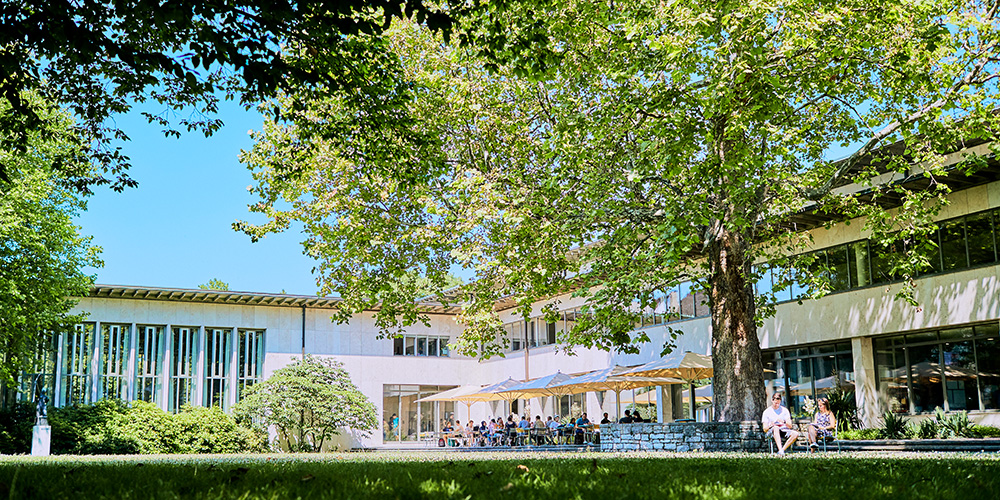 The University of Basel provides its staff with a safe and healthy working environment. Flexible working time models, modern terms of employment and generous parental leave create an appropriate work-life balance.


Working hours and vacation
Full-time employment is defined as a 42-hour working week. For lower level employment, the number of working hours is reduced accordingly.
Vacation
Staff members are entitled to 25 vacation days per year. Once a person reaches the age of 50, he or she receives 27 days, and then 30 days upon reaching the age of 60.
Flexible working time models
Staff members have the option to choose their working hours themselves as part of the flextime model. At the same time, smooth cooperation with other staff members and solid performance internally and externally must be ensured. Many staff take the opportunity to adapt their overall working hours to suit their personal circumstances and needs.
Paid breaks
Staff are entitled to one 15-minute break in the morning and one in the afternoon. This counts towards their working hours.
Working from home
The University of Basel has a working model that gives staff the option of working from home to accommodate their individual needs, insofar as this complies with the scope of their work and their department's requirements. Working from home and flexible working hours also help to reduce commuting during peak hours and mitigate traffic congestion.
Unpaid leave of absence
Staff have the option of taking unpaid leave of absence. This must be authorized by their line manager and must take into consideration their department's needs. The duration of the leave of absence must not exceed six months.
Research sabbatical
Professors are entitled to take their first research sabbatical after eight semesters and again every eight semesters thereafter. This does not include tenure track and non-tenure track assistant professors.
Parenthood
Pregnancy and maternity, paternity (including same-sex), adoption
In cases of pregnancy and maternity, mothers are entitled to 16 weeks' leave on full pay. Fathers are entitled to ten days of paternity leave upon the birth of their own children. The mother or the father is entitled to a paid absence of four weeks upon formal adoption of a child. Parents are allowed to split the absence.
Following an absence, parents are entitled to an unpaid leave of absence lasting no more than 16 weeks, which can be extended by mutual agreement.
Day Care Center
The Day Care Center at the University of Basel is a facility for use by students and staff of the University of Basel. It is located near the Kollegienhaus (main building) in Herbergsgasse. The Day Care Center opened in 1998 and today offers 32 places for approximately 50 children in full or part-time care. Parental contributions are graduated according to income and based on parental contributions to municipal day care centers.
Health
Occupational Safety & Health Protection
The University of Basel takes the necessary measures for ensuring occupational safety and protecting the health of its staff. For questions concerning occupational safety and health protection, the occupational safety & health protection coordinator at the University of Basel's Facilities office is the main contact for safety administrators (SIBE), contact persons for occupational safety (KOPAS), specialist groups, coordinators of organizational units and public authorities.
Promoting health
The health of our staff is a top priority. The University of Basel is a member of the Swiss Network of Health Promoting Universities and Colleges ("Netzwerk Gesundheitsfördernde Hochschulen Schweiz") and is committed to protecting the health of its staff in accordance with World Health Organization (WHO) guidelines. Various facilities in the Vice President's Office for People & Culture have introduced targeted measures to promote health, help prevent chronic and/or acute disease and support University of Basel staff in their efforts to maintain and strengthen their health and productivity in every phase of their working lives at the University of Basel.