Free Content
European Project Funding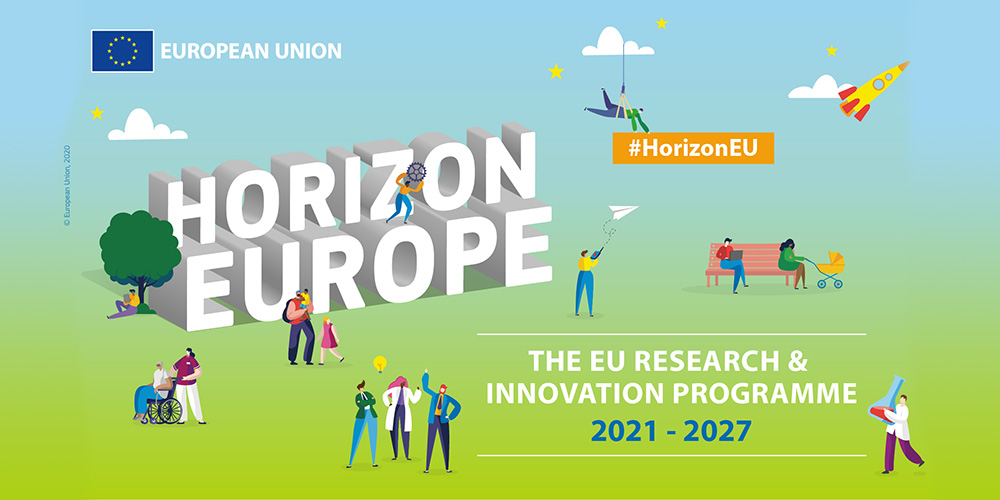 The European Union provides various funding programs that are publicly advertised and open to scientists of any nationality.
Horizon Europe at present
Switzerland is currently considered a non-associated third country for the submission of proposals in Horizon Europe. With this status, researchers in Switzerland can still participate in most collaborative projects. The Swiss project partner will be funded by SERI (State Secretariat for Education, Research and Innovation) during the whole lifetime of the project. Participation in mono-beneficiary instruments (individual ERC grants, MSCA Postdoctoral Fellowships, MSCA COFUND and EIC Accelerator) is by principle excluded as a non-associated third country. SERI has mandated the Swiss National Science Foundation (SNSF) to implement suitable transition solutions: Horizon Europe Transitional Measures. The Federal Council remains committed to its goal of a full association to Horizon Europe and related programmes and initiatives as soon as possible.

The SNSF Swiss Postdoctoral Fellowships 2022 call has been launched on 1 September, and the call deadline to submit proposals is on 1 December 2022.

The SNSF Starting Grants 2022 call has been launched on 1 November, and the call deadline to submit proposals is on 1 February 2023.
For further information on the situation, please visit the Horizon Europe website of the SERI.
Sould you have further questions please contact the Grants Office: grants@unibas.ch, 061 207 60 53
Horizon Europe
In 2021, the new European Research Framework Program Horizon Europe (9th FP) has started and will run until the end of 2027. The framework within which researchers from Switzerland can participate is currently still being negotiated between Switzerland and the EU. Switzerland is aiming for full association in order to be able to guarantee researchers the best possible research conditions in the European environment. For more information, see the Factsheet and the Q&A document of the State Secretariat for Education, Research and Innovation. The Grants Office will keep you informed about the latest status.
For further information on the latest calls for proposals, please do not hesitate to contact us: grants@unibas.ch or 061 207 60 53.

Pillar 1 – Excellence Science
Pillar 1 supports excellent research projects, either for a single beneficiary or consortia, with topics chosen by the researchers (bottom-up):
Pillar 2 – Global Challenges & European Industrial Competitiveness
In Pillar 2 there will be several calls for collaborative projects (joint projects) in the following six clusters:
Health
Culture, Creativity and Inclusive Society
Civil Security for Society
Digital, Industry and Space
Climate, Energy and Mobility
Food, Bioeconomy, Natural Resources, Agriculture and Environment
The topics are defined by the European Commission (top-down) and aim at boosting key technologies and solutions underpinning EU policies & the Sustainable Development Goals (SDGs).
Additionally five missions are part of pillar 2:
Adaptation to Climate Change
Cancer
Climate-Neutral and Smart Cities
Ocean, Seas and Waters
Soil Health and Food
The EU missions aim at tackling societal challenges with systemic solutions, leading to societal transformations and social impact.

Pillar 3 – Innovative Europe
In Pillar 3 the European Innovation Council (EIC) is divided in three main sections:
EIC Pathfinder: With calls for collaborative projects, either topics selected by researchers (bottom up) or predefined research areas by the European Commission
EIC Transition: To further develop results from H2020 FET and ERC Proof of Concept projects
EIC Accelerator: Where Start-ups, SMEs and entrepreneurs may apply for funding
The European Innovation Ecosystem (EIE) aims at closing the gap between various innovation ecosystems and ensuring the inter-operability of local innovation support and EU-innovation support.
The European Institute of Technology (EIT) is not part of Horizon Europe, but there will be joint initiatives to bring together key actors (research, education and business) around a common goal for nurturing innovation.
Additionally researchers may apply for actions in the part of Widening Participation and Strengthening the European Research Area. This section of Horizon Europe aims at building the necessary capacity for Research and Innovation across Europe and will seek synergies with the programme parts on European Innovation Ecosystems and the European Institute of Innovation & Technology (EIT).

Contact
Organisation

University of Basel Grants Office