Free Content
Infrastructure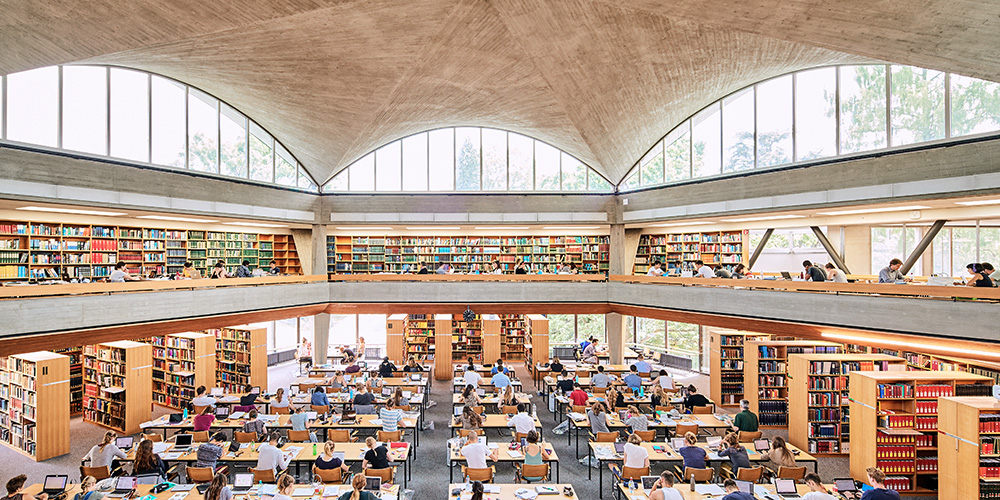 The shape of university studies and research has changed at enormous speed over recent years. Modern learning platforms and new media have altered the requirements when it comes to equipping buildings. Learning spaces for students, labs for researchers, even entire buildings are urgently needed to keep up with the university's development in the future.
We want to make the University of Basel an exciting and appealing place of research and study for all its members, students and staff alike. Equally, the university is a magnificent venue and meeting place for people from Basel. While historic buildings – the oldest originating from the 14th century (Old University) – are very much a part of the tradition-steeped university, lending it a unique charm, it is challenging to conduct modern teaching and research in antiquated listed buildings. Many of the buildings constructed in the 1970s and 1980s cannot meet the demands of a modern university, much less the often stringent building regulations in place today. With the help of PPP (public-private partnership) projects as well as sizable donations, inheritances, and bequests, the University of Basel is able to develop sustainable solutions for an attractive learning and researching environment.
Are you interested in construction projects or would like to contribute to our infrastructure? We are happy to advise you and look forward to hearing from you.
Funded projects