Free Content
Diversity and Sustainability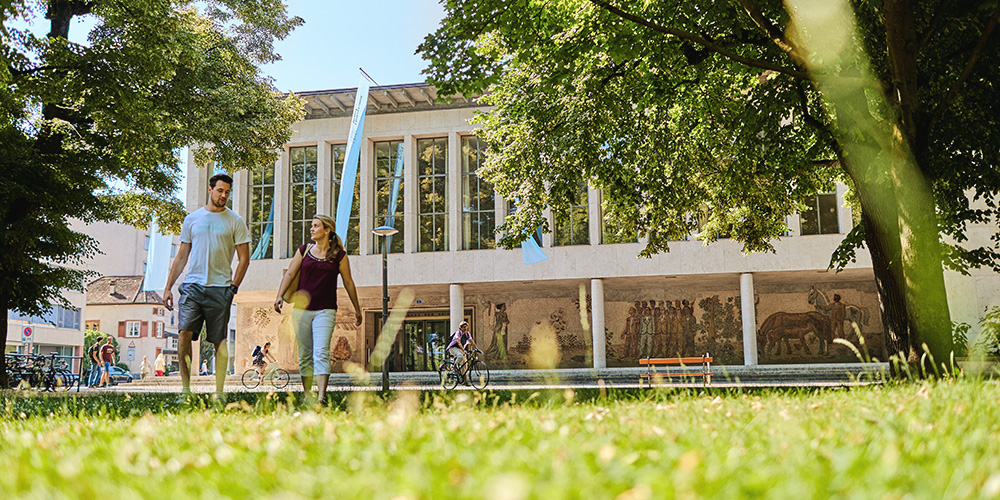 Diversity
As a place of work and education for around 19,000 people from over 100 countries, the University of Basel both relies on and is committed to diversity. It sees itself as an organization that values the different experiences and perspectives of its members and promotes their diverse strengths, regardless of age, religion, gender, gender identity, cultural background, language, social or professional status, lifestyle, political conviction, sexual orientation or disability.
This diversity offers significant potential for innovation within a completely open, creative and productive working culture; it is the challenge and the guarantee of an excellent university. Over the past 20 years, the University of Basel has addressed the issues of equal opportunities, accessibility and the promotion of internationality and has successfully implemented these in numerous projects.
The University of Basel accepts the challenge of supporting diversity for the benefit of its members and the university.
Sustainability
The University of Basel is committed to sustainability and wants its research, teaching and operations to make a major contribution to solving the challenges facing society on the regional, national and global level, including those described in the United Nations Sustainable Development Goals (SDGs). This is why our university has made sustainability an integral part of its strategy. The Sustainability Office, which was founded back in 2012, functions as a center for launching and coordinating numerous projects.
The sustainability report, which will be published every two years, offers an important instrument for demonstrating achievements in the area of sustainable development at the University of Basel.
Sustainability is a cross-cutting issue that affects all areas of the university. For this reason, the President's Board has appointed Jens Gaab as Delegate for Sustainability who is responsible for the strategic development of the topic, advising the President's Board and representing it in various committees.