Free Content
Merchandise
The University of Basel offers a range of branded merchandise products. The items can be ordered via the Communications & Marketing Department. They are particularly suitable for official gifts or representational purposes.
Do you miss a specific article? Then don't hesitate to get in touch with us. We are delighted to take on your individual requests.
Conference Kit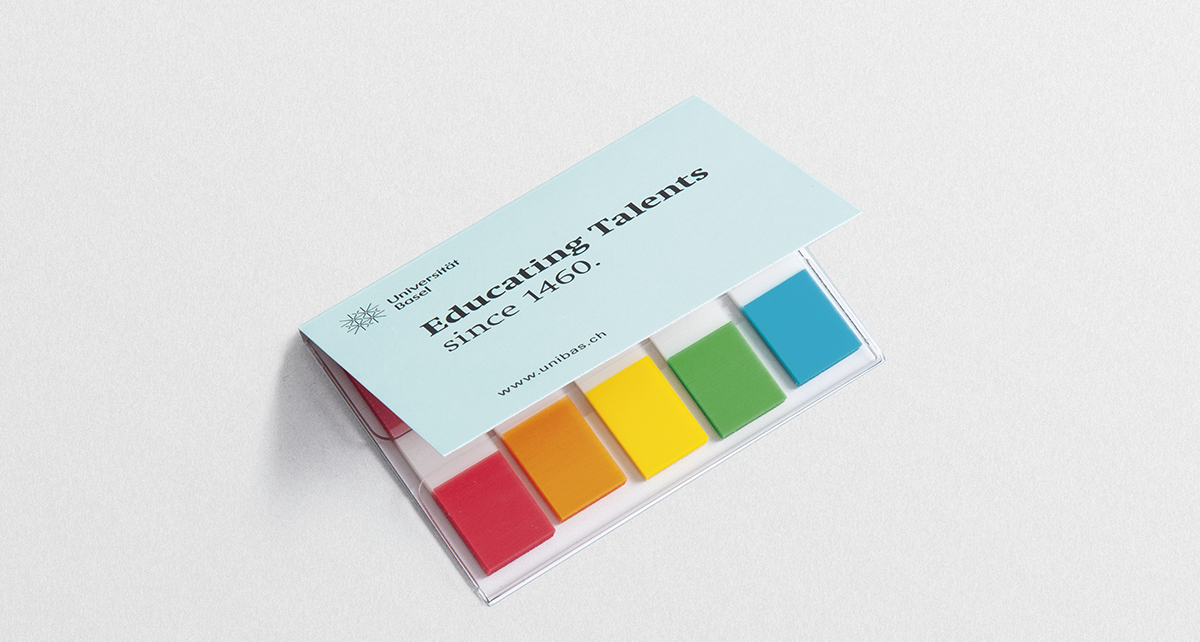 Ideal for conferences, sessions & meetings.
Office Items
Uni Tote Bag
The Uni Tote Bag is made from polyproylene. The material makes it not only durable but also tear and water-resistant.
"Schwimmsack"
Swimming in the Rhein is one of Basel's favorite summer past times. However, swimming in a river has its logistical challenges, since the current will carry you away from your towel and other belongings. Which is why your best companion is a waterproof bag or "Schwimmsack" that keeps your belongings safe and dry. The University of Basel now has its own bag, that comes with either the German or the English logo. Should you wish to give the bag as an official gift for visitors or guest of the University, please contact the Communications & Marketing Department. The bag costs CHF 28.- and can also be purchased for private use at the University Sports Office.
Pin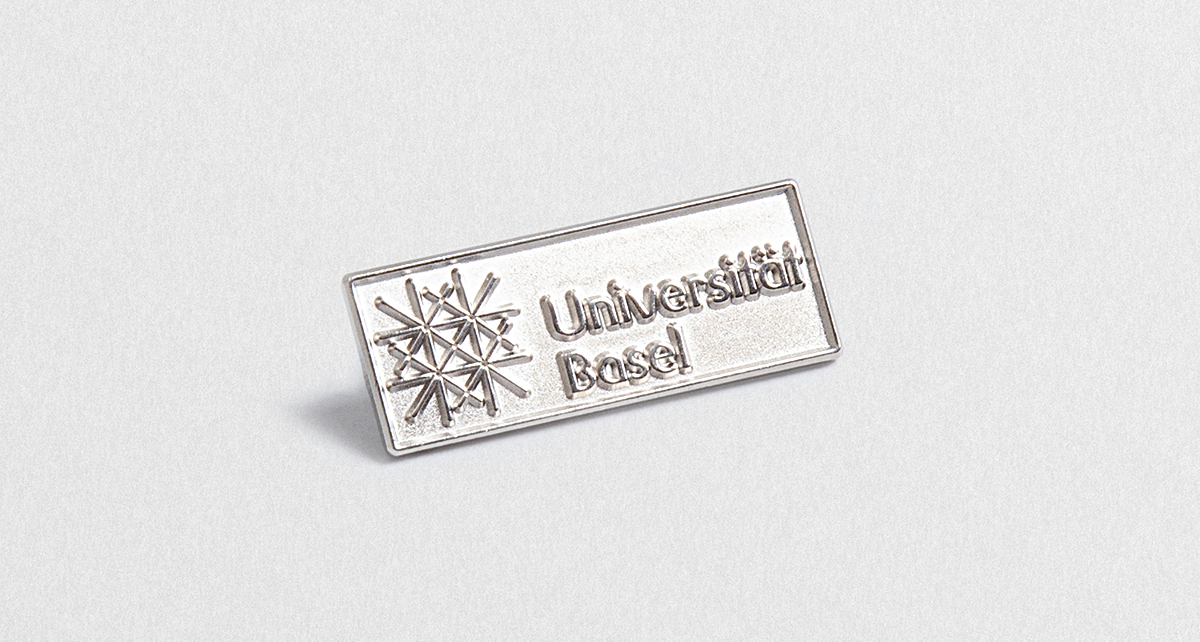 Mini-Dextrose
Extra energy for talented minds. Each sachet contains two pieces of dextrose. Depending on your order quantity, it's possible to print individual claims.
Polo-Shirts
T-Shirts, Hoodies and Co.
T-shirts, hoddies and co. are being produced and sold in cooperation with the Swiss fashion label Tarzan. All items from the new collection can exclusively be purchased in the Tarzan store Basel on Spalenberg 39 or online.
For further details: www.tarzan.ch
Orders
For orders please contact by e-mail or phone:
Eva Nydegger
Communications & Marketing
Tel. +41 61 207 30 17
eva.nydegger@unibas.ch
Price list
Content-Table
Content-Table
Content-Table
Content-Table
Content-Table
Content-Table
Content-Table
Content-Table
Content-Table
Content-Table
Content-Table
Content-Table
Content-Table
Content-Table