Free Content
Teaching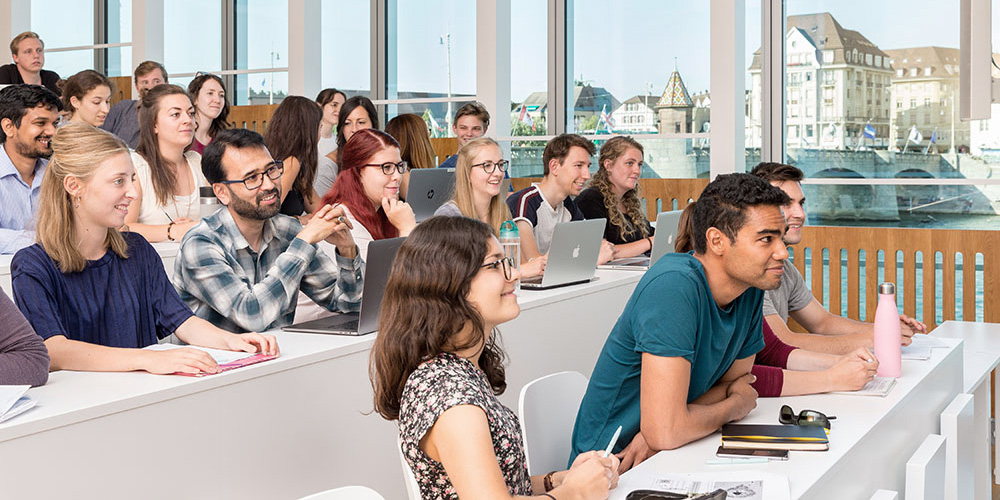 The University of Basel offers a wide range of courses relating to sustainability. It enables students to prepare for global challenges, such as climate change, limited resources, migration and poverty, and promotes their ability to identify and assess the problems of sustainable development in their context.
Courses
The University of Basel's Master's Degree in Sustainable Development is a specialized program anchored equally in three faculties. It covers the theoretical foundations of sustainable development and the methods of dealing with the challenges facing society today.
The curriculum of the Transfaculty Cross Section Program: Sustainable Development offers students (in their third bachelor's semester or higher) from all degree programs an introduction to the topic of sustainable development in the elective credit area.
The Sustainability Research Group is a mobility partner of the Joint Master's Degree in Sustainable Development, a combined course offered by the Karl-Franzens-University Graz (Austria), the University of Leipzig (Germany), the University of Utrecht (the Netherlands) and the Ca'Foscari University of Venice (Italy), with the participation of the University of Basel (Switzerland) and the University of Hiroshima (Japan).
The University of Basel's Sustainability Report describes the range of educational opportunities offered by the university in more detail.
IMPULS
IMPULS promotes the integration of sustainability in teaching and the implementation of student projects with a focus on sustainability. The aim is to train students to become change agents for sustainability. IMPULS offers lecturers financial support and coaching for the implementation of "Service Learning" in connection with the Sustainable Development Goals. Service Learning is a teaching and learning method that combines academic learning objectives with practical projects.