Free Content
The President
Prof. Dr. Dr. h.c. mult. Andrea Schenker-Wicki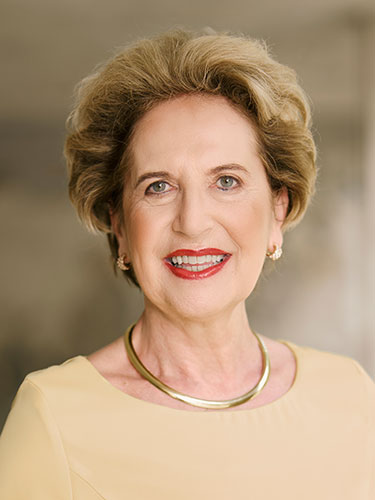 Born in 1959 Andrea Schenker-Wicki holds a master degree in Food Engineering from ETH Zurich and a master degree in Business Administration from the University of Zurich. In 1990 she obtained a doctoral degree from the University of Freiburg in the field of Operations Research and Information Technology. She habilitated in 1996 at the University of St. Gallen with a thesis about the measurement of academic performance.
From 1990 to 1997 Andrea Schenker-Wicki worked at the National Emergency Operations Centre in Zurich, as a research associate and from 1993 on she also became its Head of the information office. For the subsequent four years, she led the section for higher education at the Federal Office of Education and Science (today: State Secretariat for Education, Research, and Innovation).
From 2001 to 2015 she held a full professorship in Business Administration at the University of Zurich and acted as the Director of the Executive MBA as well as the CAS program "Essentials of management". In addition, she was Vice President for Law and Economics at the University of Zurich between 2012 and 2014. On August 1, 2015, she became President of the University of Basel.
Andrea Schenker-Wicki has joined, among others, the Council of the Zürcher Fachhochschule (ZFH). Furthermore, she was part of the Austria Science Board (2010–2016) and the German Accreditation Council and presided over the Scientific Advisory Board of the Swiss Center of Accreditation and Quality Assurance in Higher Education (OAQ) from 2007 to 2012. From 2012 to 2015, she was a member of the Swiss Science and Innovation Council. The University of Natural Resources and Life Sciences, Vienna (2013) and the Asian University for Women (2023) awarded her honorary doctorates.
Andrea Schenker-Wicki has been President of the University of Basel since 1 August 2015. Her third term of office runs until 31 July 2027.
The President's units
Person

Prof. Dr. Dr. h.c. mult. Andrea Schenker-Wicki

President