Free Content
Data Protection Review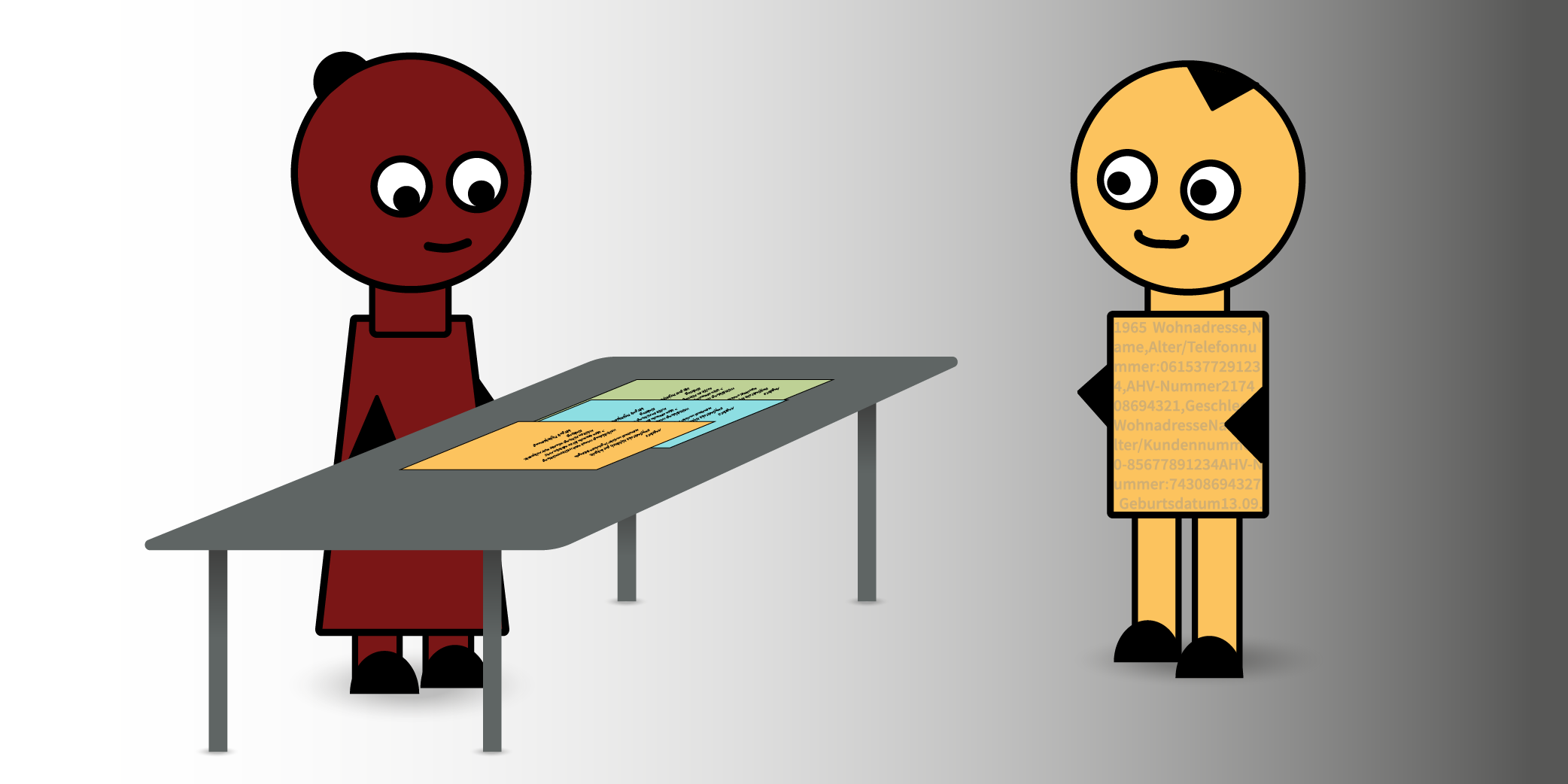 The purpose of a data protection review is to identify potential risks before the collection and processing of personal data and to minimize them where possible.
In university life, data protection reviews particularly come into play before research projects and before the introduction of new digital services for teaching, research, or administration.

The primary goal of the review is to determine whether the nature of the data or the processing of the data entails a high risk to the rights and freedoms of the data subject.

If the risk remains high despite the implementation of protection measures, or the data is being processed using new technologies or a very large number of people are affected (> 10,000), the project must be submitted to the canton's data protection officer for a prior consultation.
The Data Protection Officer's team is available to answer questions and assist you with implementation.
Contact: datenschutz@unibas.ch


Data Protection Review for Research Projects

Basic legal questions should already be considered during the planning of and before the start of a research project, including whether the project complies with data protection requirements.
If an ethics self-assessment of the University Ethics Committee (UEK) shows that a planned research project does not require approval, a data protection review of compliance with data protection rules is sufficient. Such a review is carried out in collaboration with the Data Protection Officer; please fill out the corresponding application form to start.

If you have questions, you can contact the Data Protection Officer's team by email at any time.

Basic legal questions should already be considered during the planning of and before the start of a research project, including whether the project complies with data protection requirements.
If an ethics self-assessment of the University Ethics Committee (UEK) shows that a planned research project does not require approval, a data protection review of compliance with data protection rules is sufficient. Such a review is carried out in collaboration with the Data Protection Officer; please fill out the corresponding application form to start.

If you have questions, you can contact the Data Protection Officer's team by email at any time.

Data Protection Impact Assessment for IT-Tools (Datenblatt)

Before a new IT-Tool for teaching, research, or administration can be introduced, it must be reviewed by the Data Protection Officer. The Datenblatt must be filled out and submitted before this can happen. If there is potentially a high risk to the fundamental rights of data subjects, a data protection impact assessment must be carried out. The tool is then approved for specific data classes depending on the assessed risk.

Please note that a specific Data protection notice and Terms of use may need to be prepared for the service. The Data Protection Officer's team will assist you in drafting and reviewing the corresponding documents.

Creation of a new website (IT-Services) also requires a data protection statement.
If you want to use a new tool, please contact the Data Protection Officer.

Before a new IT-Tool for teaching, research, or administration can be introduced, it must be reviewed by the Data Protection Officer. The Datenblatt must be filled out and submitted before this can happen. If there is potentially a high risk to the fundamental rights of data subjects, a data protection impact assessment must be carried out. The tool is then approved for specific data classes depending on the assessed risk.

Please note that a specific Data protection notice and Terms of use may need to be prepared for the service. The Data Protection Officer's team will assist you in drafting and reviewing the corresponding documents.

Creation of a new website (IT-Services) also requires a data protection statement.
If you want to use a new tool, please contact the Data Protection Officer.