Free Content
Quality Culture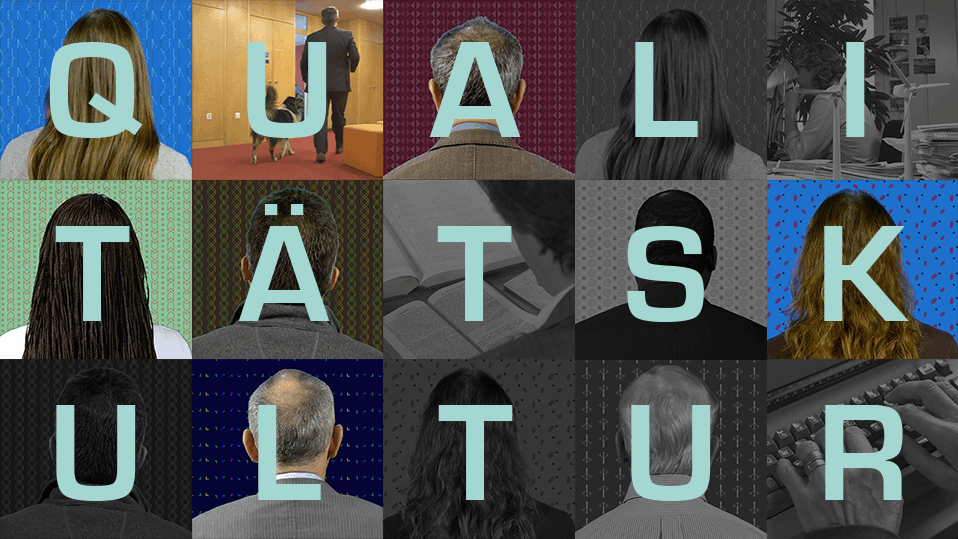 As one of the world's best research universities, the University of Basel is passionate about delivering top-level, internationally recognized quality in all its areas of activity.
To achieve the highest level of quality, the university relies on the skills, intrinsic motivation and ongoing commitment of its members, who research, teach, learn, provide services and fulfill support tasks. The university's success depends to a significant extent on creating an environment that encourages the creativity and imagination of each and every individual. The following concepts and values are central to a tangible quality culture:
Striving for excellence: members of the university strive to achieve outstanding results, both together and as individuals, and are supported in this through appropriate frameworks.
Participation: our quality targets are developed together with the relevant stakeholders and implemented by them in their respective domains.
Transparency: the quality targets are communicated transparently to all university members.
Subsidiarity: the organizational units are responsible for ensuring and developing the quality of their performance and are supported in doing so by the central units.
Evidence-based action: the quality processes provide regular data on which decision-makers base their actions.
Learning organization: the university is a flexible organization that is continually developing and adapting to changing targets.
The values of our quality culture are based on the university's mission statement and quality strategy.