Free Content
University Library Basel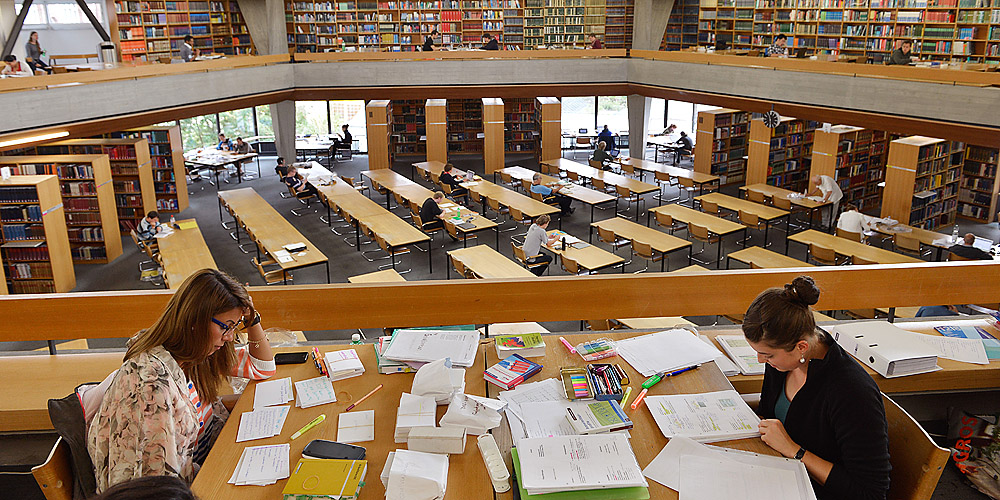 Basel University Library (UB) houses more than eight million print and handwritten manuscripts, maps and diagrams, pictorial documents and other media. In terms of its inventory, it is one of the largest libraries in Switzerland.
The UB possesses many items of rare, historic, cultural and academic value. The UB is also an important distribution point for scholarly information and is constantly expanding its range of electronic media. Along with the main library, the University Library has two specialized satellite libraries: the University Medical Library and the University Business and Economics Library/Swiss Economics Archive.
The UB is both the university and cantonal library for Basel-Stadt. It was built around the year 1470 in the course of university's founding, making it the oldest library with secular origins in Switzerland. The UB fosters an intensive dialog between the University and the public with its numerous temporary exhibits, events and introductory events.