Free Content
Museums & Collections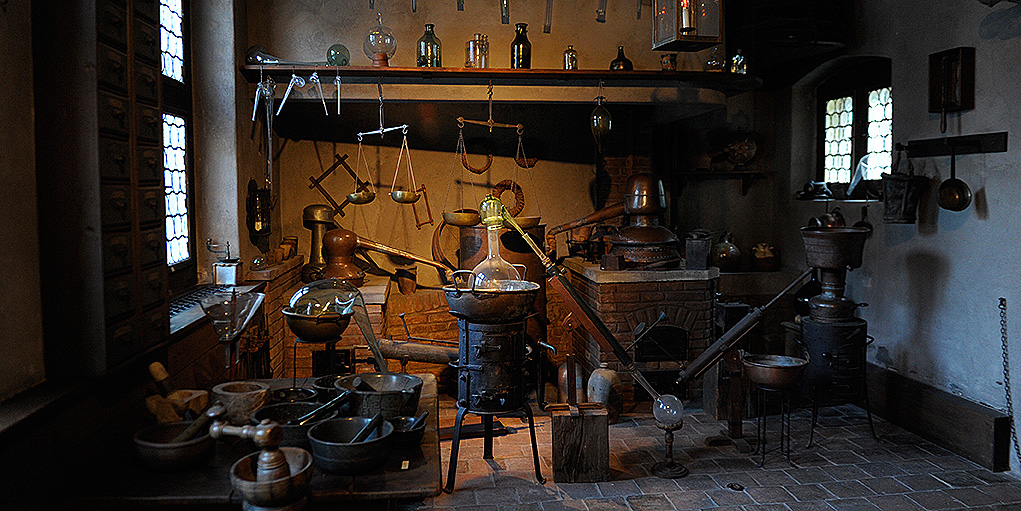 The University of Basel has two museums that present academic work to the public in the form of exhibits, tours and regular events.
Pharmacy Museum
The Pharmacy Museum of the University of Basel houses one of the largest and most eminent collections on the history of pharmacy. The museum owns a natural science collection from the 1920s that remains well preserved to the present day. The focus of the museum is apothecaries, historical drugs, laboratory utensils, an entire alchemist's laboratory, microscopes and a collection of pharmacy ceramics (15th to 19th Century).

The museum is located in the historic Haus zum vorderen Sessel, where historically famous scientists including Erasmus of Rotterdam and Paracelsus spent time.
---
Anatomical Museum
Thanks to its historical and modern exhibits, the Anatomical Museum of the University of Basel is one of the oldest specific museums on human anatomy and enjoys international recognition among both specialists and the general public.

Its collection contains several prized specimens such as the oldest preserved skeleton in the world, which was completed by Andreas Vesal in 1543. Open to the public, the museum has numerous specimens showing the makeup and structure of the human body. The collection includes original specimens of regions and organs of the human body and shows the prenatal development of the human body.
---
Scholarly collections
With over 550 years of history, the University of Basel has extensive collections of artifacts and documents. The collections not only comprise the core of five museums in Basel (Natural History Museum, Basel Historical Museum, Kunstmuseum Basel, Museum der Kulturen and Antikenmuseum) but were also the basis for the establishment of various scholarly disciplines.
Today, the University of Basel manages the University Library as well as two of its own university museums (Anatomical Museum and Pharmacy Museum), each of which contains notable collections. In addition, there are many other collections of material objects that have been collected over the years by the university's various institutions for the purposes of teaching and research. Some of the items are still used in their fields today.