Free Content
Training & Development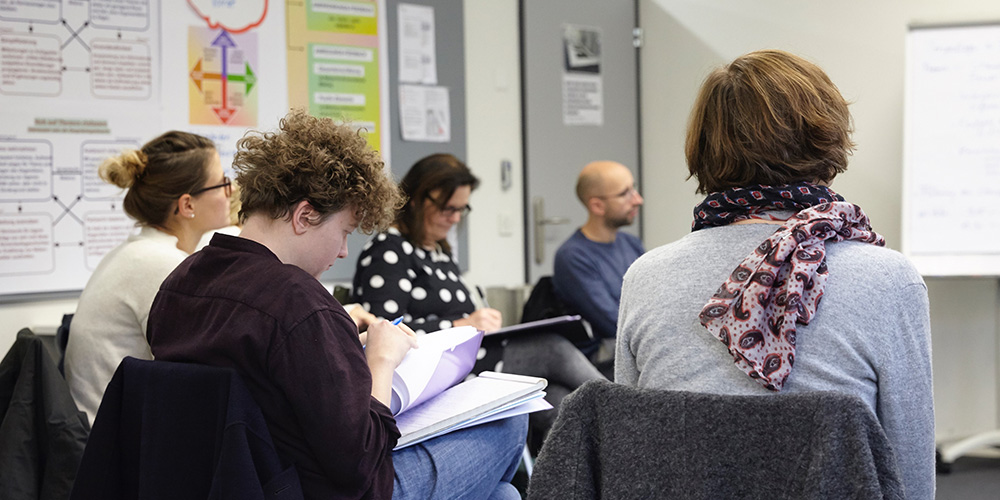 Leadership & Development promotes talents, potentials and skills for current and future tasks, initiates learning processes, and ensures employability also for academic staff. It supports all staff in difficult situations and fosters personal and professional development with an extensive training program, individual coaching, and counseling.


Strategic and individual staff development
Strategic Staff Development aims at the general enlargement of skills and qualifications for all staff, ensuring job satisfaction and health. Staff development is resource-oriented, believing that all skills, knowledge, faculty and potential lie with each employee. As a modern organization, the university trusts in each person's motivation. It creates framework conditions, structures, processes and a culture to enable the best results for the organization and its staff.
In this context, Leadership and Development cooperates with the other university departments to ensure a comprehensive program of training.
Services Leadership & Development
Trainings concerning culture, leadership, working together and communication
Leadership & Development offers trainings in leadership and collaboration, created to reflect the work situation within a university surrounding for all its employees in academia and administration.

Various other services:
Developing talents by supporting careers, employability, communication and career counseling for paths outside academia
Coaching and Counseling as well as helop in difficult work situations and conflict.
Support when looking for suitable further education or trainings outside the university for individual development or new goals and task within the job.


Links & Downloads
Contact