Free Content
18 December 2017
New Fellowship Program: NOMIS Foundation Strengthens Visual Studies in Basel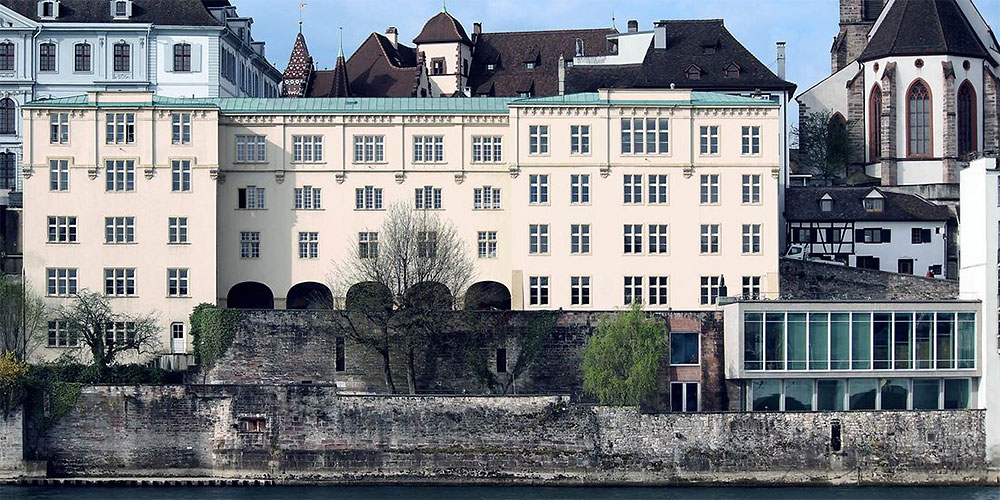 The function of images and their epistemological value are the focus of a new fellowship program at the University of Basel, funded by the NOMIS Foundation. The first fellows began their research projects this fall.
Images are systems of representation that differ from linguistic and mathematical systems, and which produce specific forms of knowledge. The NOMIS Postdoctoral Fellowship Program supports research projects that address how images can be used as models in scientific, aesthetic or societal contexts. There is particular interest in the ways that images act as tools to make complex structures accessible and interpretable.
Based in Zurich, the NOMIS Foundation is financing the fellowship program with a total of CHF 1.8 million over five years. The program has been established at the former National Center of Competence in Research (NCCR) eikones, which the University of Basel has continued to run since fall 2017 as the interfaculty and interdisciplinary Center for the Theory and History of the Image.
"The NOMIS Fellowship Program reinforces the excellent basic research into visual studies in Basel and allows us to maintain eikones' internationally recognized support of innovative early career researchers," explains Professor Markus Klammer, Schaulager Professor for Art Theory, who coordinates the program at the University of Basel.
The fellowships are open to researchers from the humanities, social sciences and natural sciences at the postdoc level, as well as to professors. They are announced each fall and run for a year.
The first group of fellows began their research work at the University of Basel this fall semester:
Dr. Sebastian Zeidler holds a doctorate in art theory and art criticism from Columbia University, and most recently held the position of Associate Professor in the History of Modern Art at Yale University. His monograph 'Form as Revolt. Carl Einstein and the Ground of Modern Art' was published in 2016. As a NOMIS Fellow, he will work on a research project into Edmund Husserl's image theory and the art of Henri Matisse.
Dr. Ingrid Vendrell Ferran was awarded a doctorate from Freie Universität Berlin in 2007, and qualified as a professor in 2017 with a paper on the cognitive forms of literature. She is the author of the monographs 'Die Emotionen. Gefühle in der realistischen Phänomenologie' and 'Die Vielfalt der Erkenntnis. Eine Analyse des kognitiven Werts der Literatur'. As a NOMIS Fellow, she will work on the project 'Imaginative Anteilnahme und empathische Erkenntnis im Dokumentarfilm'.
Eunsoo Lee, PhD studied mathematics and classical philology at Seoul National University in South Korea, and conducted research at Stanford University's Department of Classics during his doctoral studies. His studies include work in the field of intellectual history, the history of the book and the visual representation of mathematical knowledge. As a NOMIS Fellow, Lee will further deepen the research into the last of these areas.
---
Further information
Reto Caluori, University of Basel, Communications & Marketing, phone: +41 61 207 24 95, E-Mail: reto.caluori@unibas.ch