Free Content
15 May 2017
Good Teaching on Display: University of Basel Presents Teaching Excellence Awards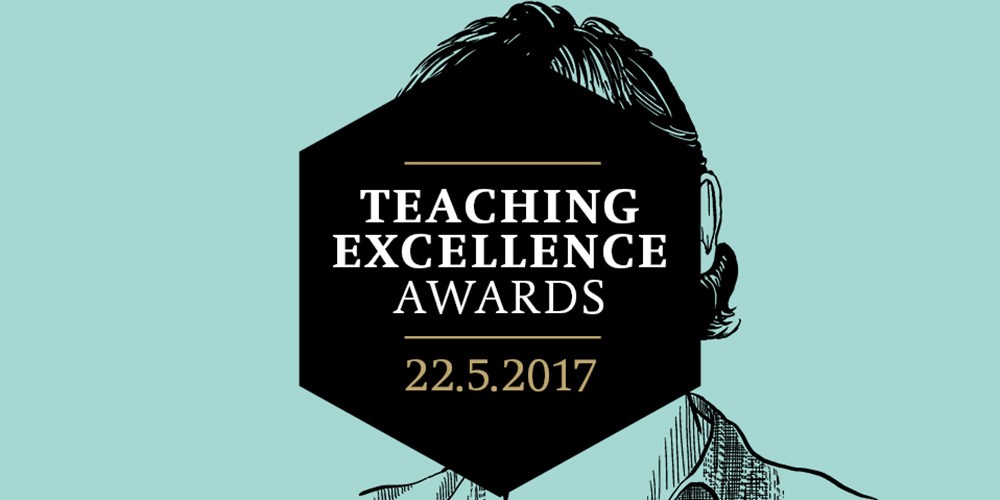 The University of Basel is supporting good teaching by awarding this year's Teaching Excellence Awards. The winners in the five prize categories will be announced on May 22 in the foyer of the Kollegienhaus.
The Teaching Excellence Awards honors lecturers and staff members in five different prize categories. After a multi-stage selection procedure, this year's winners have now been selected. The responsible committees were comprised of students, lecturers, and alumni across the different disciplines.
Four lecturers were able to convince not only their students of their excellent teaching skills but also the committee members. Furthermore, two staff members distinguished themselves with their everyday contribution towards smooth teaching conditions at the University of Basel.
Culmination of the semester
The winners of the five Teaching Excellence Awards will be announced on Monday, May 22, at 4:15 pm. The ceremony will be held in the foyer of the "Kollegienhaus" and is open to the public.
After a short welcome by the President of the University of Basel, Andrea Schenker-Wicki, and an introduction by Maarten Hoenen, Vice President for Teaching and Development, the awards will be presented personally. Following the official part, everyone is invited to celebrate together with the awardees and to cheers to the end of this spring semester – there will be food, beverages, and music.
---
Award ceremony Teaching Excellence Awards 2017. Monday, 22 May 2017, 4:15 pm, foyer of the Kollegienhaus, University of Basel, Petersplatz 1, Basel.