Free Content
27 July 2017
The University of Basel Relaunches its Newsletter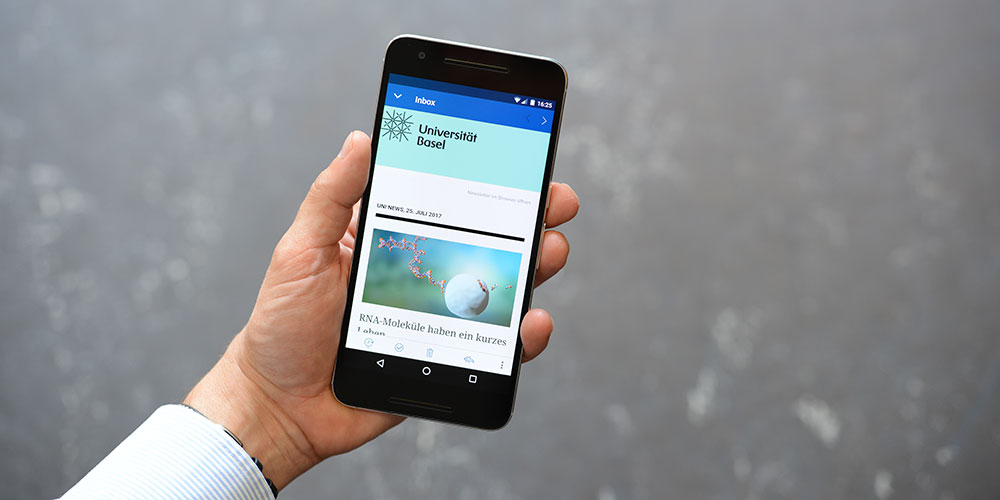 "Uni News" keeps students and staff updated about the latest news at the University, reports on the research done in the different departments and highlights current events. Today, it presents itself in a renewed design for the first time.
As part of the relaunch, the newsletter has been adapted to the corporate design of the University and the underlying technology has been renewed. With these updates, it is now also easier to read the news on a smartphone.
At the same time, the list of recipients has been updated and the subscribe and unsubscribe procedure simplified: all students and staff receive the newsletter automatically to their unibas-address, and all other interested parties can also subscribe to it. If you do not wish to receive "Uni News" anymore, you can unsubscribe from the list of recipients with one click on the respective link in the footer.
The Communications & Marketing Department of the University of Basel publishes the newsletter "Uni News". Do you have topic suggestions or feedback on the new newsletter? Please send them to this email address: kommunikation@unibas.ch