Free Content
Air Travel - "less for more"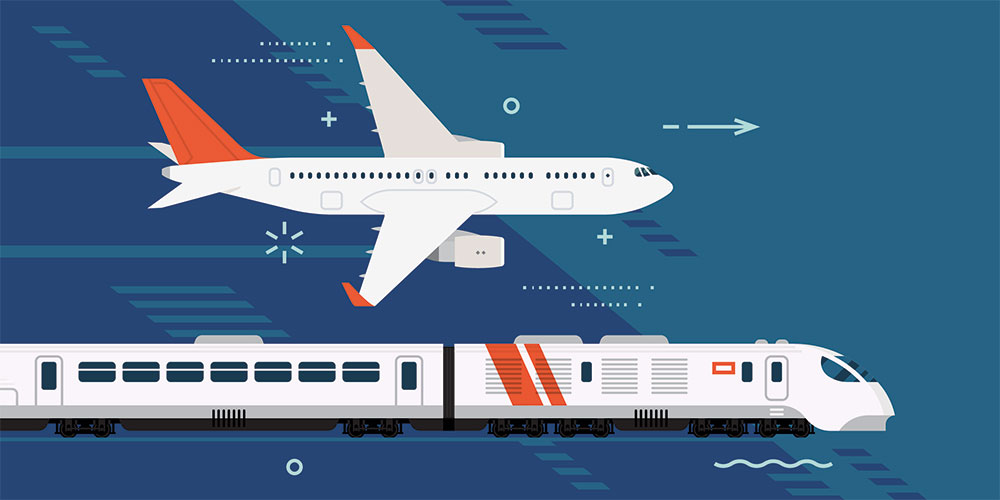 Climate protection is a key area for the University of Basel, which has enshrined sustainability in its Strategy 2022–2030 and its mission statement. Air travel is responsible for a large proportion of the University of Basel's total greenhouse gas emissions and is therefore a significant target area for the reduction of CO2 emissions.
The "less for more" project adopted by the President's Board and Senate aims to reduce the University of Basel's emissions due to air travel without adversely affecting excellence in research and teaching. This project focuses on the development of decentralized reduction measures in order to take into account the different cultures of subject areas in research and teaching.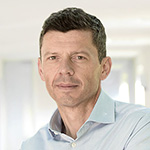 University of Basel greenhouse gas emissions due to air travel, 2017–2022
The flight data for 2017 to 2022 was collected retroactively based on accounting documents. Overview of key findings:

---
This interactive graphic shows the number of flights and emissions in tonnes of CO2 equivalents (t CO2-eq) as an average value for the years 2017 to 2022. Furthermore, both column charts divide the flights and emissions into three flight distance groups.

Selected figures
Long-haul flights in 2022 accounted for about 40% of air travel, but were responsible for more than 80% of CO2 emissions. Reasons: greater distances, higher altitudes and a greater fuel load.
Aim: reduce emissions due to air travel by 30%
The President's Board has resolved to reduce flight-related greenhouse gas emissions by 30% relative to the 2017–2019 baseline. This reduction in emissions is to be based on an effective reduction in air travel – in other words, it should not include any carbon offset measures. The effectiveness of the measures will be monitored on an annual basis in order to allow adjustments.
In addition, the University of Basel is part of the Swiss Network for Sustainable University Business Travel. Representatives of the largest Swiss universities exchange information in this network with the common goal of reducing emissions from business travel.
Reduction measures
The reduction of flight-related greenhouse gas emissions is the responsibility of the entire university. In order to take into account the differing requirements of the research and teaching disciplines, a decentralized approach was chosen for the development of reduction measures. The faculties (Business and Economics, Law, Psychology, Theology), departments and university institutes developed their own measures in spring 2021 that take into account the reduction path of the University of Basel. They were supported in this by the Sustainability Office. A selection of measures can be found in the download box. The implementation strategy is complemented by centralized reduction measures to be introduced across the whole university.
Climate fund
A steering tax on flight emissions will be introduced for the President's Office departments and central administration. The resulting revenues will be allocated to a central fund and will be used for activities related to the climate strategy. The newly established Sustainability Committee will draw up proposals for the use of the levy in the fall of 2023. The decentralized units can participate in the steering tax on a voluntary basis.



Supporting tools
Content-Table
Beschreibung
A short summary of the key facts on air travel.
Content-Table
Beschreibung
Is flying really necessary and what are the alternatives? The Decision Tree Mobility will help you with this decision and resolve other questions.
Content-Table
Beschreibung
This list covers destinations that can be reached in 4, 6, 8 hours or 1.000 km by train from Basel.
Content-Table
Beschreibung
The AV-media set is used for virtual and hybrid events in which people can participate both personally and virtually.
Content-Table
Beschreibung
Travelling to Milano, Paris & Co: By train or by plane? Comparison of travel times and emissions of CO₂. The map was developed by ETH Zurich in cooperation with routerank.com
Content-Table
Beschreibung
This website allows you to compare the emissions of CO2 and airborne pollutants for journeys by plane, car and train.
Content-Table
Beschreibung
With the railtour.ch booking tool you can easily book train and hotel in combination for the desired destination.
Content-Table
Beschreibung
For group tickets, please contact the SBB Group Travel Competence Center:
Contact