Free Content
Mobility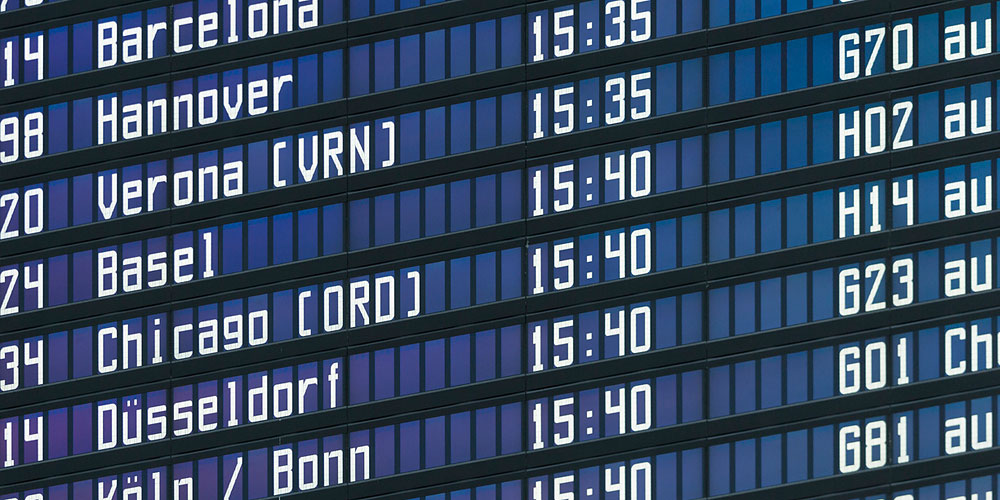 The importance and meaningfulness of student mobility are undisputed in today's world. Whether you are interested in a destination in the region, abroad or at another university in Switzerland, you can benefit from the University of Basel's offers in many ways. By spending time at another university, you expand your horizons and get to know a new culture or cultural nuances in your own country. You gain insight into another educational and research system and can contrast these impressions with your experiences in your native teaching and learning culture. Finally, you also improve your language skills.
Information about the new coronavirus
Due to COVID-19 the Student Exchange team is currently working from home and we cannot offer regular walk in consultation hours. However, we are available through e-mail: mobility@unibas.ch
Autumn Semester 2020
At the moment, the University of Basel cannot yet make any definitive statements about how the lectures will take place in the autumn semester. In order to enable students to prepare themselves adequately for the autumn semester, students and lecturers will be taking part in a survey in the coming weeks to share their experiences and suggestions for the current semester. On the basis of their feedback and taking into account current developments, the University Management will quickly decide in which framework the autumn semester will take place.
The university management is also working on possibilities of "blended learning". Large lectures might also be offered digitally in autumn. However, if the aim is to achieve a deeper understanding, to discuss in seminars or to conduct experiments in laboratories, it will probably be possible to teach in smaller groups. We will keep you informed.
The guidelines currently applicable to the University of Basel spread of the new Coronavirus 2019-nCoV as well as the Federal Office of Public Health.
International exchange programs
Let's go abroad! Mobility within institutionalized exchange programs is an attractive opportunity to gain insight into foreign universities and cultures with relatively little administrative effort.
Promoting student mobility in Switzerland
The Swiss Mobility Program lets you spend one or two semesters at another Swiss university – without a great deal of administrative effort. You remain enrolled at the home university where you continue to pay your tuition fees. You do not pay any tuition fees at the host university.
Eucor - The European Campus
Eucor - the European Campus is the cross-border confederation of Upper Rhine universities in Basel, Freiburg, Strasbourg, Mulhouse/Colmar and Karlsruhe. The University of Basel student ID allows you to attend classes and use the libraries and other facilities of these universities. Students who attend classes at a European Campus university during the semester are reimbursed for commuting costs.
Erasmus Student Network
The Erasmus Student Network ESN is a Europe-wide student organization that promotes student exchange. The Basel section of the ESN strives to support exchange students at the University of Basel and to plan the stay in Basel in a way that runs as smoothly, is as interesting and as rich in variety as possible.