Study-Details
Geowissenschaften

Degree:

Bachelor
Die Geowissenschaften beschäftigen sich mit der Struktur, Funktion und Entwicklung des Systems Erde in Vergangenheit, Gegenwart und Zukunft. Dabei reichen die Themen von tektonischen Prozessen im Erdinneren bis zu der Dynamik auf der Erdoberfläche, die durch natürliche Veränderungen aber auch durch anthropogen bedingten Umwelt-, Landnutzungs- und Klimawandel beeinflusst wird. Dabei setzen sich die Geowissenschaften aus den Fachbereichen Geologie, Mineralogie, Geographie (physische wie humangeographische Aspekte), Meteorologie und Klimatologie, Biogeochemie, Hydrologie und Bodenkunde zusammen.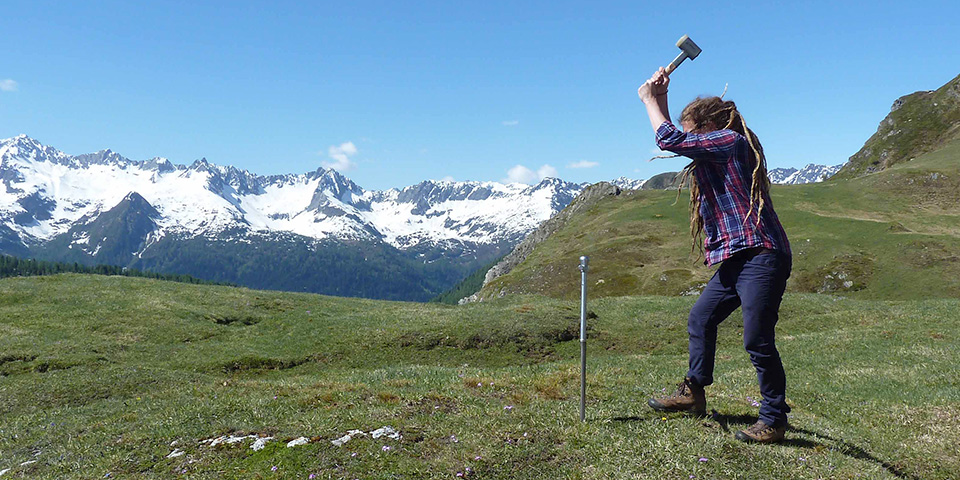 Schwerpunkt der Lehre und Forschung
Die Geowissenschaften in Basel bieten eine besonders enge Verknüpfung der traditionell geographischen mit den erdwissenschaftlichen/geologischen Fächern. Damit wird den Studierenden in besonderer Weise die Entwicklung eines holisti­schen Verständnisses der Geowissenschaften in Lehre und Forschung ermöglicht. Unter den zukünftigen Szenarien des globalen Wandels wird ein fächerübergrei­fendes Verständnis in den Geowissenschaften von immer grösserer Bedeutung werden. Vor diesem Hintergrund ist das Studium der Geowissenschaften an der Universität Basel so konzipiert, dass eine möglichst flexible Gestaltung innerhalb der geowissenschaftlichen Themenbreite möglich ist. Gleichzeitig ist je nach Wahl, Eignung und Interesse der Studierenden eine Spezialisierung auf einzelne Fächer sowohl in der Lehre wie auch in der Forschung möglich.
Studienaufbau
Der Bachelor ist der erste Studienabschluss vor dem Master. Er umfasst insgesamt 180 Kreditpunkte (KP). Ein Kreditpunkt (KP) ECTS entspricht ungefähr 30 Arbeitsstunden.
Bachelor of Science (180 KP)
Geowissenschaften
156 KP
Wahlbereich
24 KP
Studiengang
Fächerkombination
Die Studiengänge der Phil.-Nat. Fakultät sind grundsätzlich Monostudiengänge mit Vertiefungsmöglichkeiten und einem Wahlbereich. Geowissenschaften wird im Bachelor- und Masterstudium als Studiengang ohne weitere Fächer studiert. Ausserdem besteht die Möglichkeit, Geographie als ausserfakultäres Bachelor- und Masterstudienfach mit einem Studienfach der Philosophisch-Historischen Fakultät oder als Zweitfach zu Sportwissenschaft zu studieren.
Weiterführende Masterstudien
Weiterführende Links und Downloads
Found the right program?