Study-Details
Wirtschaftsrecht

Degree:

Master
mit den Vertiefungsrichtungen: General Business Law / Corporate and Tax / Finance / Life Sciences / Freies Masterstudium (ohne Vertiefungsrichtung)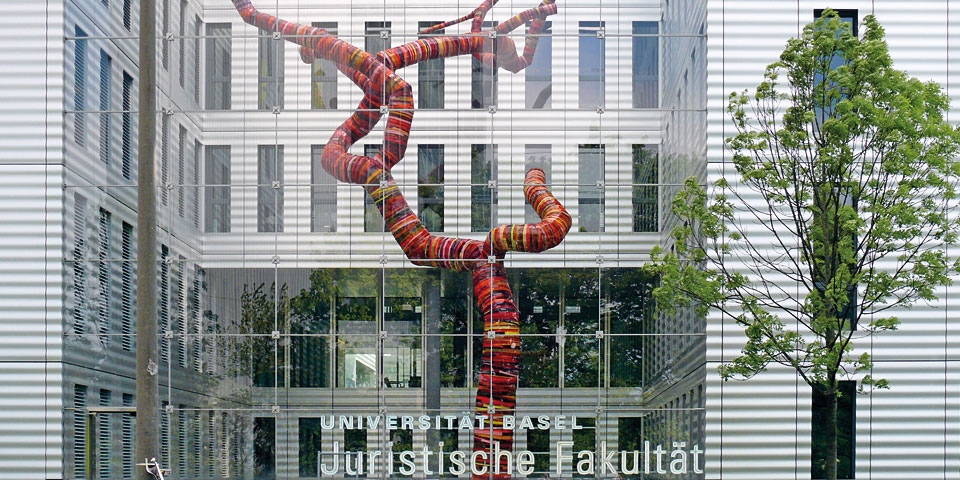 Die Rechtswissenschaft widmet sich den Verhaltensnormen, welche die zwischenmenschlichen und zwischenstaatlichen Beziehungen regeln und die mit öffentlicher Gewalt durchgesetzt werden können. Sie bilden die Basis für die gesellschaftliche Schlichtung von Konflikten.
«Wirtschaftsrecht» ist die Bezeichnung für diejenigen Gebiete des Rechts, die Unternehmen, Unternehmer*innen, Mitarbeitende, Kunden etc. sowie deren Beziehungen untereinander und auch zueinander reglementieren. Zum Wirtschaftsrecht werden insbesondere das Gesellschafts-, das Steuer-, das Vertrags-, das Arbeits- und das Immaterialgüterrecht gezählt. Weiter kommen Bankenrecht, Börsenrecht und Sozialversicherungsrecht hinzu.
Schwerpunkt der Lehre und Forschung
Den Studierenden werden grundlegende Rechtskenntnisse im allgemeinen Wirtschaftsrechts vermittelt, um insbesondere eine «Brücke» zur Bachelor-Stufe zu bilden. Der Masterstudiengang Wirtschaftsrecht beinhaltet als Pflichtstudienstoff die Fächer, welche die Grundlage einer strukturierten und zielführenden Ausbildung auf dem Gebiet des Wirtschaftsrechts darstellen, diese sind in Zusammenarbeit mit der Praxis festgelegt worden. Der Studiengang unterscheidet sich durch seine Profilierung und starke Strukturierung, welche den Abschluss mit klar definierten Fähigkeiten der Absolvent*innen verknüpft, klar vom normalen Masterstudiengang.
Studienaufbau
Der Master ist der zweite Studienabschluss nach dem Bachelor. Das Masterstudium umfasst insgesamt 90 Kreditpunkte (KP). Beim Masterstudiengang Wirtschaftsrecht handelt es sich um einen sog. Monostudiengang ohne weitere Fächer. Es kann im Wirtschaftsrecht entweder ein freies Masterstudium oder ein Masterstudium mit einer der Vertiefungsrichtungen (Majors) General Business Law, Corporate and Tax, Finance oder Life Sciences gewählt werden. Wird eine Vertiefung gewählt, muss die Masterarbeit in der gewählten Vertiefungsrichtung verfasst werden. Ein Kreditpunkt (KP) ECTS entspricht ungefähr 30 Arbeitsstunden.
Master of Law (90 KP)
Wirtschaftsrecht
90 KP
Studiengang
Fächerkombination
Der Masterstudiengang Wirtschaftsrecht umfasst Pflicht- und Wahllehrveran­staltungen aus dem Studienangebot des Masterstudiums Wirtschaftsrecht, aus dem Angebot der Wirtschaftswissenschaftlichen Fakultät der Universität Basel sowie die Masterarbeit.
Berufsmöglichkeiten
Advokatur, Notariat, Justiz (Gerichte, Staatsanwaltschaft); leitende und beratende Tätigkeiten in der Verwaltung, im Sozialwesen, bei Verbänden, Gewerkschaften und Parteien, in der Privatwirtschaft (Banken, Versicherungen, Unternehmensberatungen, Treuhand usw.) sowie im Diplomatischen Dienst.
Weiterführende Links und Downloads
Found the right program?