Free Content
Working and Having a Family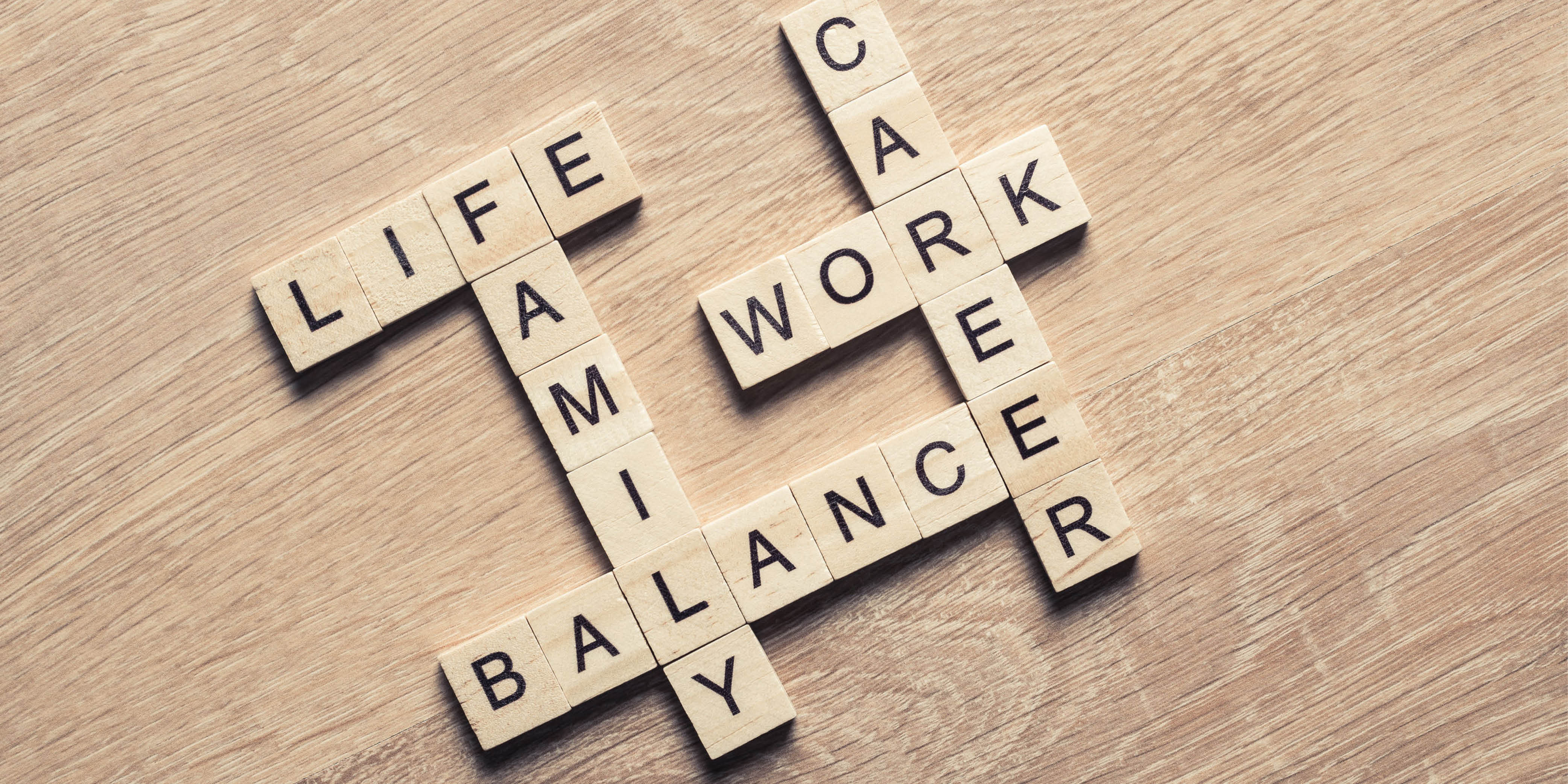 Information brochure on parenthood and university
The University of Basel is a non-discriminatory, equality-oriented, family-friendly organization. This compilation of information is intended for all employed parents and parents-to-be as well as their supervisors and sets out the things that they should bear in mind during pregnancy and after birth/taking in a child for later adoption. It offers an overview of the rights and measures that ensure a family-friendly work environment.
---
Pregnancy
It is always recommended that women notify their superiors promptly about the pregnancy so that they can take the health of the pregnant woman into consideration and plan for maternity leave and any unpaid leave of absence. However, a woman has the right not to disclose the pregnancy.
A woman cannot be dismissed during the pregnancy and the 16 weeks after the birth. Notice of dismissal given during this period is invalid. Pregnant women, however, may give notice at any time in compliance with the stipulated notice periods. The employment contract can also be terminated at any time upon mutual agreement.
---
Maternity Protection
Pregnancy, childbirth and the weeks that follow take a toll on the life of a woman and involve certain health risks, which is why special protection is required.
You should therefore notify your supervisor(s) and complete the checklist together with them. If you have answered any questions with 'Yes', please contact the coordinator for occupational safety and health protection Werner Duttweiler.
---
Parental leave
In cases of pregnancy and maternity, mothers are entitled to 16 weeks of paid leave. The employee is entitled to full pay for the entire duration of the paid leave of absence. The application for maternity compensation is submitted by the mother after the birth of the child.
The University of Basel allows five days of paternity leave upon the birth of the father's own child.
Furthermore, the university offers parental leave at adoption as well as unpaid parental leave.
Temporary replacements during maternity leaves
It is generally possible to hire temporary replacement staff who are paid the amount equivalent to the maternity compensation (14 weeks at 80% of the salary of the employee who is on maternity leave).
---
Homeoffice
Working from home is a proven instrument of making it easier to combine work and private life. It makes it easier to organize families with younger children if one parent stays at home on some days. This would allow school children go home for lunch, for example or flexible work arrangements can also help to care for relatives.
The university regulates the general conditions of remote work for administrative employees in the homeoffice information sheet.
---
Hints for people in the qualification phase
If you are a doctoral student or a postdoc, please also take a look at the explanations below.
Breastfeeding
After their maternity leave, nursing mothers are not permitted to exceed the number of agreed working hours or work more than nine hours per day.

Nursing mothers must be given the necessary time for nursing or expressing breast milk. During the child's first year, the following are counted as working hours:
or daily working hours of up to four hours: at least 30 minutes;
or daily working hours of more than four hours: at least 60 minutes;
or daily working hours of more than seven hours: at least 90 minutes.
Please speak with your supervisor in advance regarding possible places for nursing. You find corresponding information on our website on family-friendly infrastructure.
Mutual tolerance is required to ensure that it is possible for mothers to nurse or express breast milk. Both mothers as well as supervisors must be informed and prepared ahead of time.It is useful to have a discussion concerning expectations and requests from both sides.
The checklist of the Swiss breastfeeding promotion scheme is very helpful for planning.
Information about nursing and maternity leave can be found on the Swiss Federal Administration website in German, French and Italian.
Information, tips, checklists and support on the topic of work and motherhood can be found by going to the mamagenda portal (digital agenda for assisting pregnant staff in GER/FR/IT).
Nursing while on the go? The mamamap app helps you to quickly and easily find a publicly accessible room for nursing near you.
---
Illness of a family member as paid absence
If a child becomes ill or personal or family responsibilities arise (illness in the person's own household provided no other care options are available and a medical certificate is presented), staff are entitled to up to three days of paid absence. If this is exceeded, compensation options can be discussed with the person's superiors.
Family and child support allowance
Family allowance is intended to provide partial compensation for the costs incurred by parents in raising their children. In addition, the university pays child support allowances.
Essentially, a person is eligible to receive family allowance for all dependent children.
Find out more about applying for family and child support allowances.
Further information on family allowances can be found at www.ausgleichskasse-bs.ch (GER).
---
Terms of employment for doctoral students and posdocs
Assistants
The University of Basel staff regulations apply in principle to academic staff, including assistants. Certain items are expanded upon, which are detailed in the regulations for academic staff at the University of Basel (GER: Ordnung für das Wissenschaftliche Personal).
Rules on family obligations
The level of employment shall be at least 60 per cent, with possible exceptions in the case of family responsibilities.
Where it is absolutely necessary for scientific training, and in particular where family responsibilities are involved, the employment of assistants may be extended for a maximum of one year in justified cases.
It is highly recommended to arrange the terms of any renewal of employment in a timely manner and to openly communicate expectations and needs.
For the duration of maternity leave, please note that the work of everyone involved is made easier through prudent scheduling coordination and comprehensive and clearly defined arrangements for replacements, for example, when it comes to overseeing students' work, lectures or exams.
---
Externally funded staff
Many PhD and postdoc students at the University of Basel are externally funded staff members.
These employment contracts are distinguished by the fact that they are temporary, concluded under private law and funded by external parties (for example, SNSF).
The duration of the projects is limited by the external funding partner, for example, through research funds awarded for a limited period of time.
The same legal basis applies in terms of work and family balance for externally funded staff as for other University of Basel staff. Please observe the separate rules of the external funding partner as well as the impact of the limited duration of the position.
Applications for holidays and extensions are generally submitted via the institution that awards the third-party funding, e.g. the SNF. Human Resources of the University of Basel, however, must be informed of any changes after confirmation by the third-party fund providers; this does not happen automatically.
---
Entitlement to maternity leave
Maternity leave in connection with an externally funded position does not extend beyond the end of the employment agreement. Thereafter, maternity benefits are collected directly from the compensation fund. These benefits are 80% of the average salary paid during the five months prior to the birth of the child. The compensation is requested via the university form.
---
Option to extend the externally funded position for a period equivalent to the duration of the maternity leave
The time limit of the projects is decided by the external funding partner. Externally funded staff who have to interrupt their work at the university due to pregnancy and parenthood are recommended to consult the appropriate creditors in a timely fashion to deal with an extension of the externally funded research projects.