Free Content
New Perspectives on the Ancient World
Climate change, family life, pandemics – ancient historian Sabine Huebner investigates the everyday life of people 2000 years ago and is frequently inspired by current events.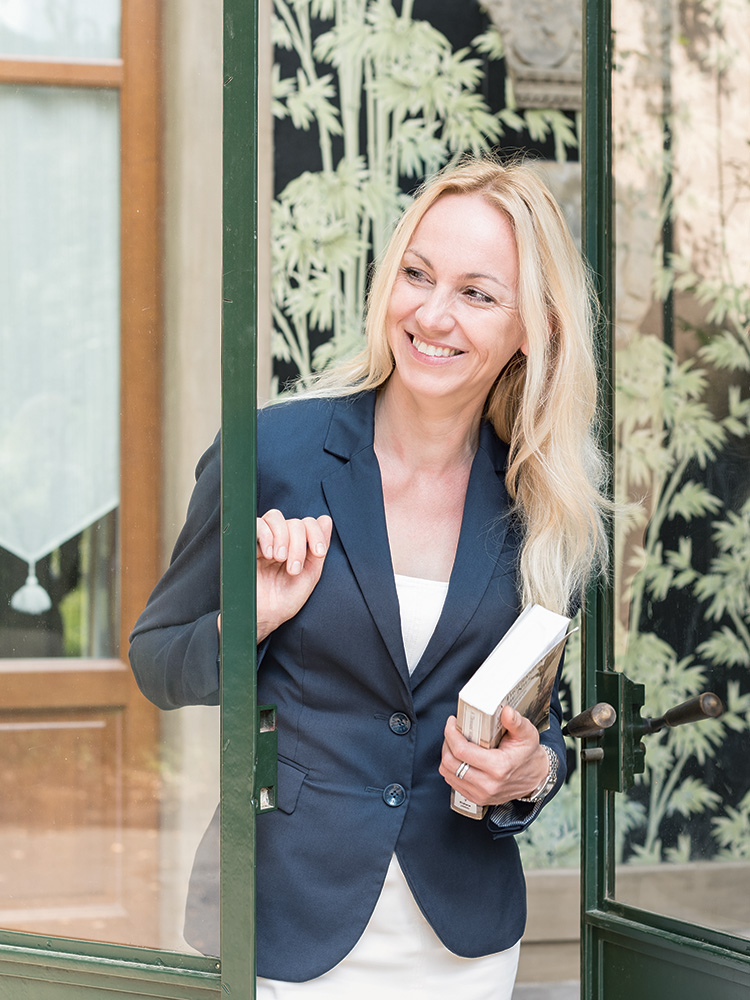 What influence did the monsoon rain have on people's lives in antiquity? What was family life like in the 3rd century AD? How much did the first Christians differ from their pagan environment? These kind of questions related to social, economic and religious history are at the center of Sabine Huebner's scholarly work. Beyond Plato, Homer and the emperors, her research focuses on the lives of ordinary people. To create a more holistic view of the ancient world she also uses natural archives and climate data in addition to traditional sources.
«Basel offers ideal conditions for my field of research», says Professor Huebner, who became head of the Institute of Ancient History in 2014. «We have our own papyrus collection and the most extensive library of ancient studies in the German-speaking world. And thanks to excellent research funding, we are now an internationally recognized center for Greco-Roman Egyptian studies and papyrology and at the forefront of many developments.»
New data for old questions
Huebner's latest research project, The Roman Egypt Lab, launches this spring. The four-year project brings together climate scientists, ancient historians and archaeologists to study interrelationships between climate change, environmental stress and socio-political change in the 3rd century AD. During this period, the entire Roman Empire was affected by severe crises, and recent research suggests that climate change may have contributed to the Empire's decline. «So far, however, this is just a theory», says the professor of ancient history. «We want to test this hypothesis using a comprehensive interdisciplinary analysis of all available evidence.»
The aim is to build a historical climate database that will provide high-resolution data for the Roman era. The focus is on a reconstruction of the Nile floods triggered by the monsoon rains. Various sources indicate that fluctuations in the monsoon rain led to low water levels and water shortages. This in turn had an impact on agriculture and population development in the Roman province of Egypt. Combined analysis of written and archaeological sources as well as data of natural archives – such as lake sediments, ice cores and tree rings – will be used to clarify the extent to which climate change and also pandemics can be held partly responsible as drivers of extensive social transformations.
Formative years in the USA
Huebner's interest in collaborating with the natural sciences did not come about by chance. From an early age, she was enthusiastic about Latin and Greek, but also about chemistry and mathematics; ancient history was more of an accidental choice, at least initially. She says that her postdoctoral years in the US were the most formative for her academic development. After studying in Münster, Rome, London and Jena, she spent five years researching and teaching at Columbia University, the University of Berkeley and the Institute for Advanced Study in Princeton. To this day, she regularly spends research semesters in the US to gain new ideas and inspiration for her work.
The years abroad also greatly influenced her understanding of hierarchy, Huebner says. «I was surprised then to see how open the American research culture was. Even as a postdoc, I was considered a fully-fledged colleague, and interdisciplinary work was strongly encouraged.» Nowadays, early-career researchers from all over the world find their way to Basel to work with Huebner on elucidating the Greco-Roman world.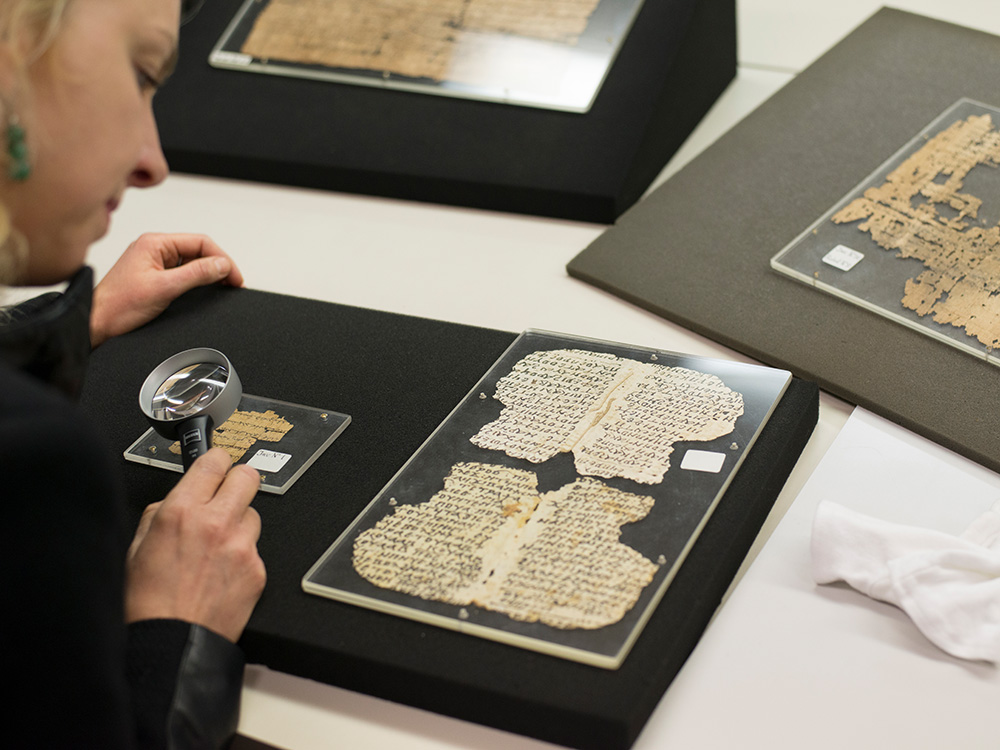 Making antiquity accessible
The climate project follows shortly after the completion of the editing of the Basel Papyrus Collection. The collection had been in the university's possession since the late 19th century, but up until now only small parts had been edited. In collaboration with her research group and the Digital Humanities Lab, Huebner edited and digitized the entire collection with texts in Ancient Greek, Latin, Coptic and Hieratic, making it publicly accessible for the first time.
In this process, some valuable documents were unearthed, such as the world's oldest known Christian private letter from the early third century AD, which provides revealing insights into the lives of the earliest Christians. For the social history of the ancient world, the papyri – the so-called paper of antiquity – are an extremely important source. They were universally used by all strata of society for all kinds of everyday transactions and therefore offer multifaceted insights into the daily lives of ordinary people.
The edition of the Basel papyrus collection was also shown as an exhibition. The dialogue between science and the public is important to Huebner. «Ancient societies had to face many challenges that still concern us today», she says. «I'm interested in the adaptation strategies. There are many fascinating parallels there, and I think that's also of great public interest.»
Ancient social history and climate change