Articel Content
Against extremism.
Text: Sandra Schlumpf-Thurnherr
My book: The Spanish Linguist Prof. Sandra Schlumpf-Thurnherr recommends the epistolary novel "Address unknown" by the american writer Kathrine Kressmann Taylor, published in 1938.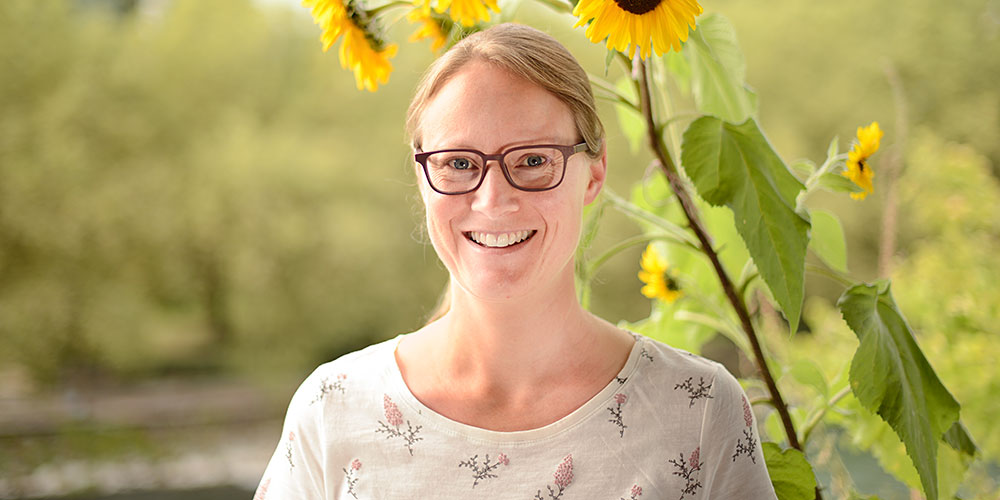 I like reading thick books that are so exciting that I can hardly put them down – books like Julia Navarro's bestselling novels or Carlos Ruiz Zafón's tetralogy. I'm especially fond of paperbacks, as they're not too heavy and I can read them lying on the sofa. But a story doesn't always have to be really long to be compelling and leave a lasting impression. That was my experience with this book. In just under 60 pages, it describes the dramatic collapse of an old friendship as a result of political turmoil. I'm reminded of the situation in Catalonia today, where families and friendships are breaking up because of the deep political differences between opponents and supporters of independence – in most cases, fortunately, without bloodshed.
In "Address unknown", which takes us back to the 1930s, things play out differently. In letters exchanged between the book's protagonists, Max Eisenstein in San Francisco and Martin Schulse in Munich, we see both sides, at first, expressing concern about the increasingly hate-filled situation in Germany. The story reaches a tragic climax when Max's sister returns to Berlin and is forced to seek refuge from antisemitic persecution. She comes to her old friend Martin looking for help, but he turns her away at the front door, with Nazi stormtroopers in hot pursuit. Could he have reacted differently without losing his beloved wife and young son Adolf, his standing in Aryan society or his own life?
The letters between Max and Martin become shorter and shorter and increasingly distant in tone – either by choice or in response to the censorship that is ever-present. How does our Jewish protagonist in California react? Can he fight back against what is occurring in his homeland? What happens when he appropriates the enemy's mechanisms of control?
Today, too, our lives are shaped by political circumstances. Attacks on synagogues are frequently in the headlines once again and we see populist forces on the rise in many places, raising the question of what can be done to fight extremism. This slim volume provides a personal and moving insight into a well-known period of German history, as well as important food for thought about issues that are more relevant today than ever.
Sandra Schlumpf-Thurnherr is Assistant Professor of Ibero-Romance and General Linguistics at the Seminar for Ibero-Romance Linguistics and Literary Studies at the University of Basel. Her research focuses mainly on the language of the Sephardic Jews (Judeo-Spanish) and the Spanish language in Africa. She is currently working on her postdoctoral thesis, which deals with the sociolinguistic position of immigrants from Equatorial Guinea in Madrid.
More articles in the current issue of UNI NOVA.