Articel Content
Launch of AlumniPharmazie.
Text: Bettina Volz-Tobler
AlumniPharmazie, a new specialist alumni organization that is long overdue, will be launched at the alumni general assembly in June 2020. This process has been driven by the executive board of the Basel Pharmaceutical Society (Pharmazeutische Gesellschaft Basel), which has been around for almost 100 years.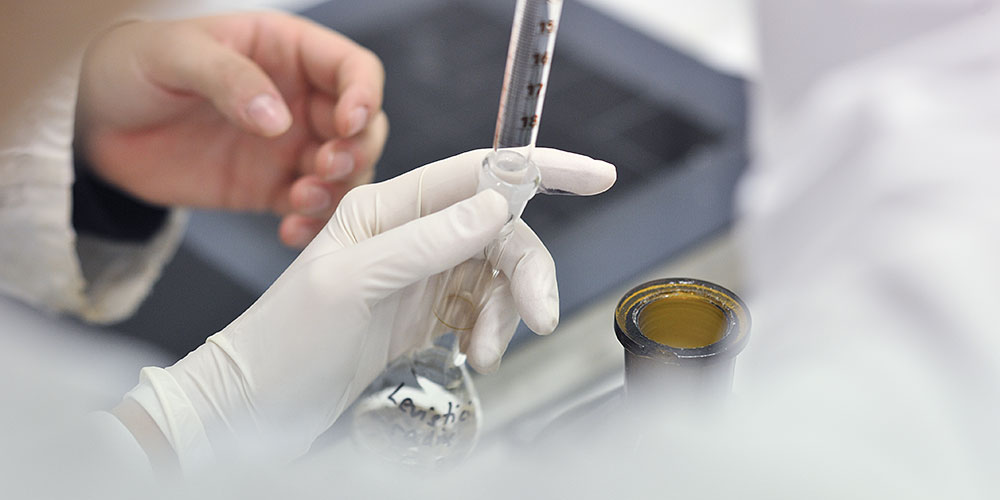 The Basel Pharmaceutical Society was launched in 1921 by dedicated community pharmacists. To this day, it offers specialist lectures, continuing education, seminars and tours for members and non-members and boasts many years of experience in continuing education and professional development. It has been officially recognized as a training provider by the Swiss Pharmacists Association (pharmaSuisse) since 2002.
Tradition and innovation
To attract more University of Basel pharmacy graduates and maintain their contact with the alma mater, the executive board of the Pharmaceutical Society has decided to set up a specialist alumni group under the auspices of AlumniBasel. Members are to be provided with specific training services and access to AlumniBasel's many activities and member perks – not to mention more opportunities to communicate, the online members' platform, various social events, networking opportunities and member benefits, all of which are offered as standard by the AlumniBasel umbrella organization.
Basel has a long tradition of pharmaceutical sciences, which for some years have been boosting innovation to international acclaim: In July 2019, the Department of Pharmaceutical Sciences at the University of Basel moved into the top 50 of the Global Academic Ranking. In the same year, two endowed professorships funded by Vifor Pharma were announced in the field of nanopharmacy. The Vifor Pharma Group's funding commitment of CHF 10 million over ten years aims to establish nanopharmacy research at the University of Basel and support the training of specialists in this field. Who knows whether the 60 or so Basel alumni working for Vifor Pharma played a role in the board's decision …
Two new endowed professorships
The two new professorships in Nanopharmaceutical and Regulatory Science aim to establish an internationally renowned excellence platform for the development, approval and application of nanopharmaceuticals and the training of specialists in this field. Pharmaceutics will play a major role in the University of Basel's domestic and international standing, and we hope that the pride this inspires in alumni will help AlumniPharmazie to prosper. Members can register online at AlumniBasel.
---
More articles in the current issue of UNI NOVA.