Articel Content
Eastern Europe – On costumes, conflicts, and cultural spaces (02/2015)
Caterina is proud to be a cleaning lady and would like a Ferrari
Professor Ueli Mäder
My book: Ueli Mäder, Professor of Sociology, recommends the report "Caterina" by Erwin Koch.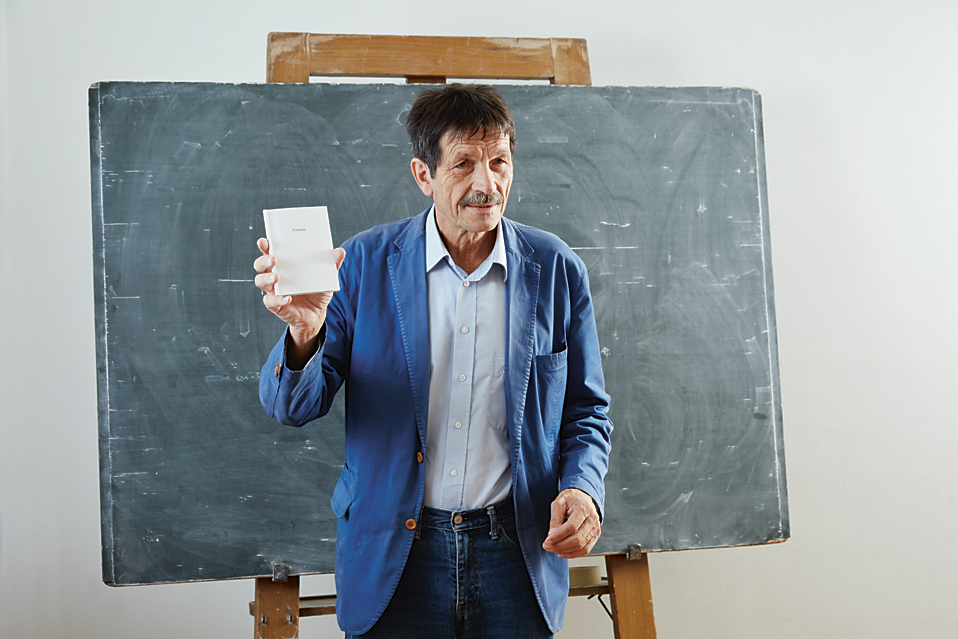 I always have a book tucked into the pocket of my white coat. At the moment it's just a slim volume – a social commentary by Erwin Koch entitled "Caterina". It was published recently by Weissgrund- Verlag. It's not actually a publishing house, but rather a company based in Zurich that launches communications projects. One of our sociology graduates works there. Presumably, that's why I was sent a free copy of "Caterina".
Our eponymous hero was born in Italy and is 44 years young. Since her birth, she has lived in Uster and currently works for a social care provider as a specialist cleaner. "Cleaning is an art that not everyone can master," she explains early on a Saturday morning on her way into work, a route that takes her via Dübendorf to Brüttisellen. Caterina has had to get used to the two changes that the journey involves.
Today, she shows the author of the story, who is accompanying her, how it's done is. A doctoral graduate in law, the author is now a wellknown journalist. Caterina notices him reading the slogan on her t-shirt: "putzundglanz" ("spickandspan"). Together, we immerse ourselves in the world of her thoughts. And we learn from her what he wants to know, how she responds, and what she thinks.
This is the sociology of daily life. Here, much of society is documented in a variety of scenes. At first, Caterina was embarrassed to be wearing her blue uniform while travelling to work. Now, she is proud of being a "cleaning lady". This is how she describes herself. For years, she has always arrived punctually at work. It's important to her. Just as the praise is for her thorough cleaning, and the pay.
Caterina has a 60 percent contract and earns 2,600 CHF per month. She and her colleague Sanije clean half the premises of a company. If she sees that someone is on the phone, she turns off the vacuum cleaner and instead polishes the door handle. Occasionally, she receives a grateful glance. But hardly anyone knows her name.
This is the same at the university and in our sociology department. How many people usually know the names of the cleaning staff ? So, what would Caterina wish for from her fairy godmother? "A Ferrari," she offers spontaneously with a grin. "But if I'm honest, what I want above all is for everything to stay just the way it is."
Ueli Mäder is a sociologist specializing in social inequality. He currently lectures on the sociology of daily life. His book "Geld und Macht in der Schweiz" will be published on November 24, 2015.