Free Content
In Focus: Mitchell Brüderlin Is Sounding the Attack on Bacteria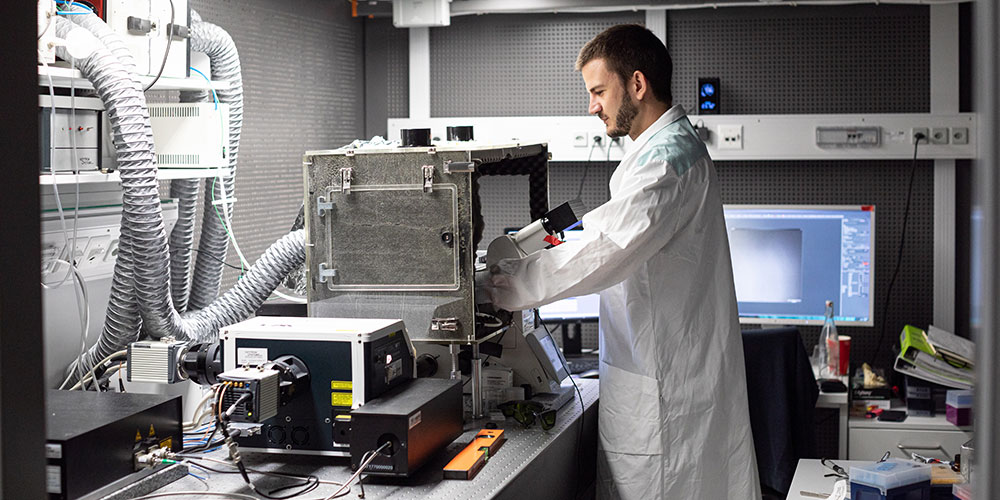 You can't see Mitchell Brüderlin's work – at least, not with the naked eye. The nanoscientist's research on bacteria sits at the intersection of biology and physics. When he's not losing track of time in the basement of the Biozentrum, he can look out from his office over the city where his scientific career began.
26 July 2022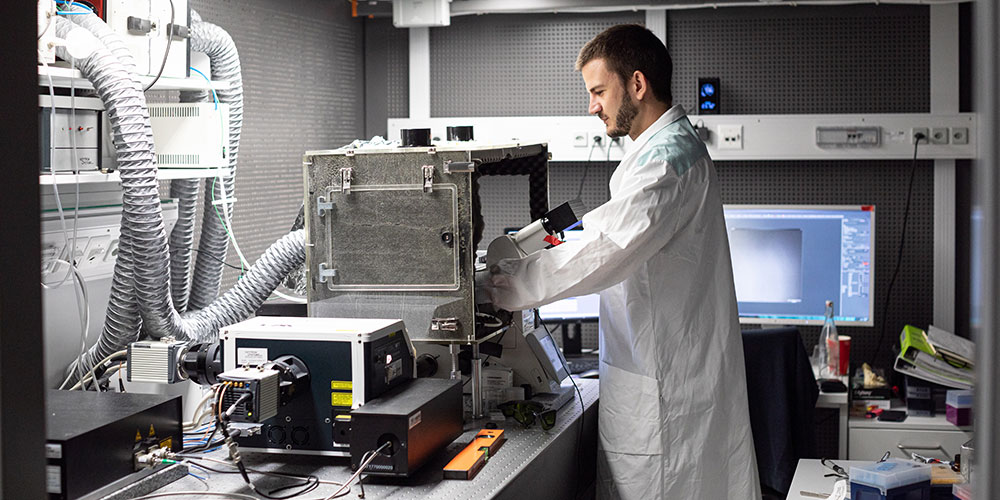 In Focus: the University of Basel summer series
The In Focus series showcases young researchers who are playing an important role in furthering the university's international reputation. Over the coming weeks, we will profile seven academics from different fields – a small representative sample of the 3,000+ doctoral students and postdocs at the University of Basel.