Free Content
In Focus: Julia Wartmann does research between hopelessness and awakening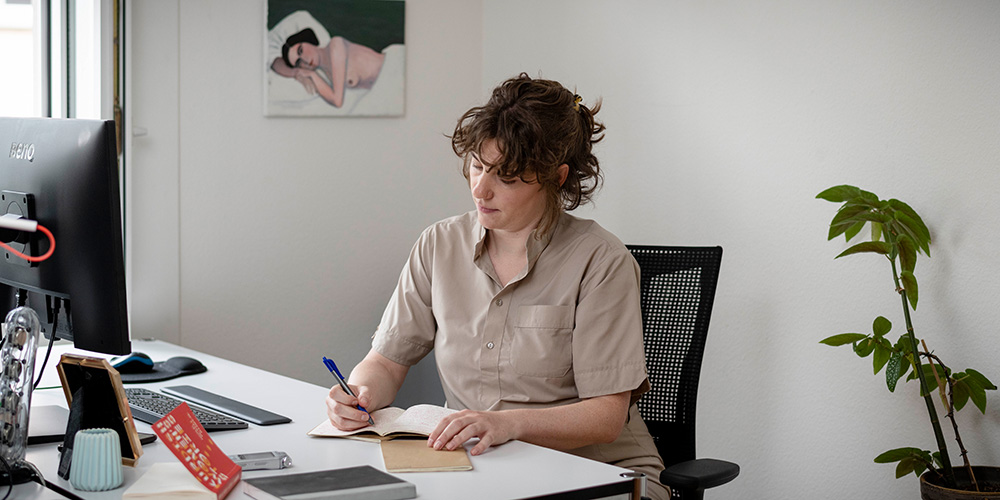 In her doctoral thesis, Julia Wartmann examines gender equality efforts in North and East Syria. Her field research provided her with insight into a war-torn society seeking to establish new ways to coexist.
11 July 2022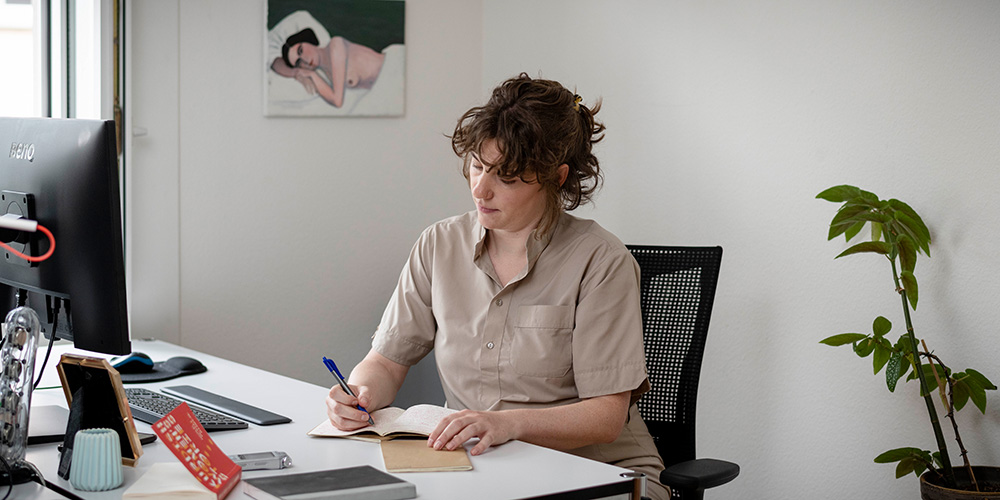 Julia Wartmann began focusing on Democratic Confederalism in the course of her studies in Anthropology and Arabic at the Universitiy of Zurich and International Relations of the Middle East in Edinburgh. She was impressed by the concept, which was developed by Abdullah Öcalan for the Kurdish region. During an internship at the WoZ weekly newspaper in 2018, she wanted to work on a story about the welfare and activities of people in the Kurdish areas of northeastern Syria in light of the ongoing war since 2011. "But when it came down to it, those responsible considered it too risky and I wasn't allowed to make the trip," she recalls. She then developed her preliminary research into the basis for her dissertation, which is supported by the Swiss National Science Foundation, at the University of Basel and the Swiss practice and research institute swisspeace.
In it, she is examining the implementation of gender equality reforms in North and East Syria since the 2011 revolution. Gender equality is a main pillar of the ideology of Democratic Confederalism, which has become established in Kurdish areas since 2012 and is spreading throughout the Arab areas around Raqqa as well. The women's rights law adopted there positions men and women as social and political equals, with a 50% quota for women's participation in parliament, boards and institutions, and every political office is inhabited by both a man and a woman in a kind of co-presidency. This is intended to achieve the broadest possible participation for women.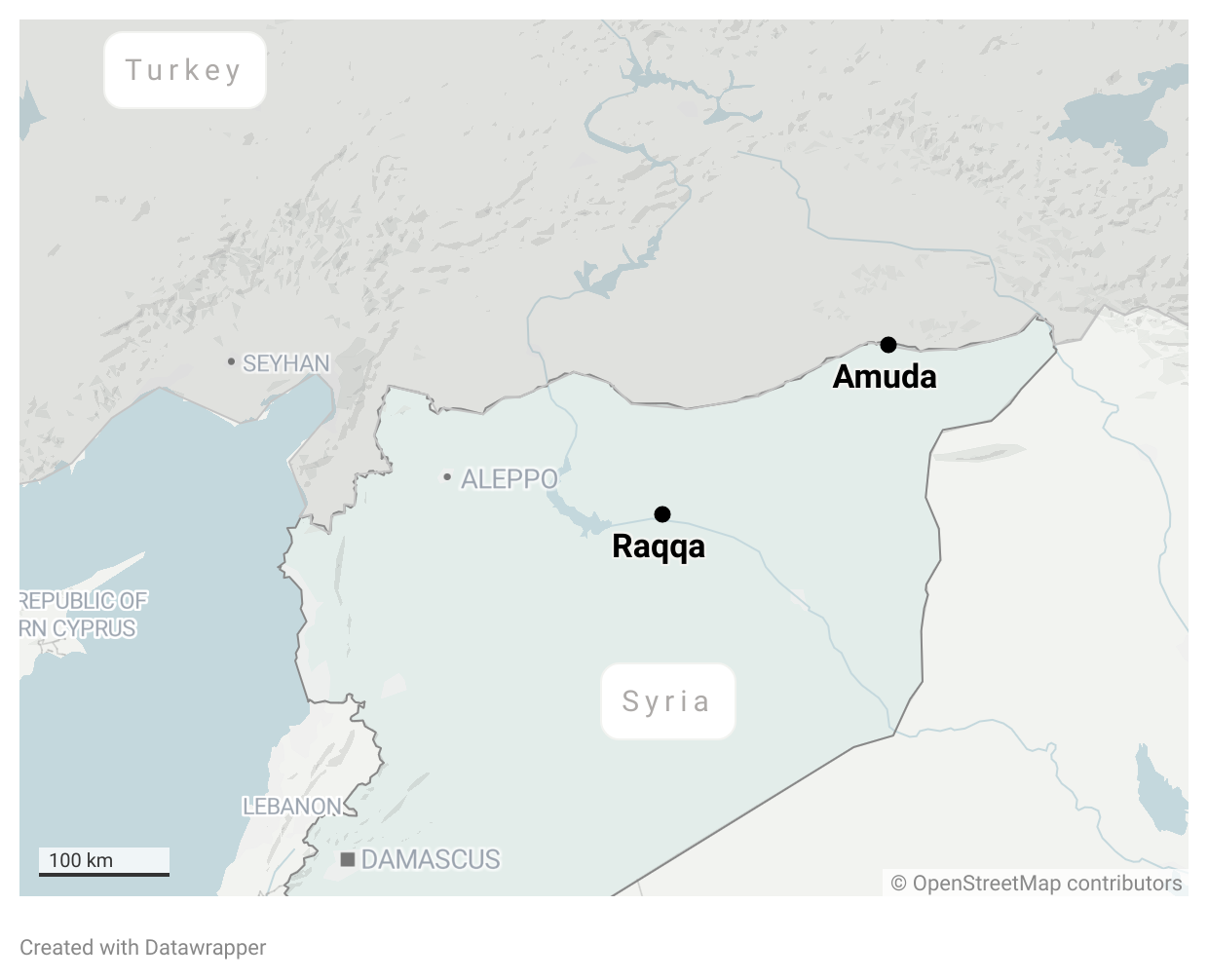 "I am interested in how such an idea is implemented in a radical – that is, non-liberal – form of democracy: What new rules and responsibilities are created? Who benefits from this system and who doesn't? What new power constructs develop? And what does this mean for the people?" These are the questions Julia Wartmann's dissertation seeks to answer. The conditions certainly aren't ideal for implementing new models – and societal change takes time. "But the vacuum created by the civil war provided an opportunity for the model, which has existed for a while in the Kurdish areas of southern Turkey," Julia Wartmann observes.
What is freedom?
To find answers to her questions, she conducted fieldwork consisting of participant observations and ethnographic interviews. This involved spending five months of 2021 in Amuda, a small town in northeastern Syria about 30 kilometers from the Turkish border. There, she took part in arbitration proceedings, which were held mostly in Kurdish. Since she does not speak the language, she hired an interpreter, who eventually became a good friend. She also observed people's behavior, how they were sitting and observed who was speaking to whom: "Those observations also make up for great research findings," she notes.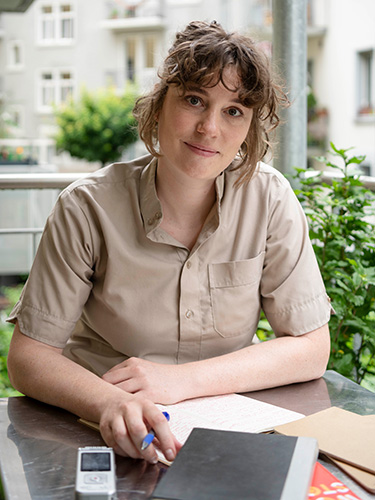 The interviews showed that almost no one – men nor women – is actually opposed to gender equality and the women's law that increases women's participation. However, the goal is by no means to import Western societal models. "What they aim for is to establish their own model that helps them gain more freedom in their view." Although there are different understandings of what freedom is.
Above all, Julia Wartmann is excited about her encounters with "impressive and smart women." She has been constantly impressed by how they analyze and reflect on their own situation. "Not that anyone should think that that surprised me," she emphasizes. "But it was impressive how clearly and precisely they were able to say what they want and where they see problems." For instance with regards to the topic of veiling: one interviewee explained that's it's not about removing the actual headscarf, formulating it as, "Take the cover off your brain, not your head."
Making use of privilege for research
Julia Wartmann grew up in Zurich, but lived in many different places over the course of her life. She herself is not entirely certain where she got her fascination with the language and culture of the Middle East. As a starting point, she mentions a family trip to Egypt when she was 11 years old. "When I was living at a refugee camp in Ramallah in the summer of 2016, I realized that, as a western woman who speaks Arabic, I have the opportunity for some unique insights," she continues, describing how she arrived at her current research. On the one hand, she is allowed to accompany men to men's cafés, but on the other hand, she has access to spheres dominated by women, such as the kitchen, for example, which remain off-limits to men. "I had the opportunity to gain very beneficial, personal insights and to form friendships."
As exciting and revealing as her fieldwork was, however, it was also stressful. "I'm glad I'm not there anymore. It was often exhausting and emotionally draining," Wartmann acknowledges. She describes herself as a very individualistic person, and says she often felt uncomfortable in a society "where one can't simply say what one wants."
More than neutral observations
However, "The whole topic is just as interesting to me as on the first day." Now that her field research is complete, she is in the process of writing her dissertation. "Thanks to my field research, I can tell a story. That is something very different than if I had simply taken information from books, both for me and for my audience."
She does not believe that her work will change the world, but says that "something always comes from the personal interaction that takes place during fieldwork. It triggers something both in me and in the people I talked to." The new system in place in North and East Syria has actually improved the situation for women, she is adamant. They are able to participate more in politics and public life. "However, it's still important to look carefully to see who is profiting from the new structures and who is excluded from them."
---
About Julia Wartmann
Julia Wartmann has taught young refugees computer science, art and German for many years and is a co-founder of the Telefon Gegen Gewalt [Telephone Against Violence] – a hotline for women impacted by violence that is available 24 hours a day on weekends. In her free time, she likes to travel with friends and go swimming. The 32-year-old lives with her partner in Zurich where they are expecting their first child in July.
In her future research, she plans to examine how the situation of women in other regions of Syria, where there are no laws and reforms like those of the Autonomous Administration of North and East Syria, compares to that of women in the Northeast.
In Focus: the University of Basel summer series
The In Focus series showcases young researchers who are playing an important role in furthering the university's international reputation. Over the coming weeks, we will profile seven academics from different fields – a small representative sample of the 3,000+ doctoral students and postdocs at the University of Basel.