Free Content
Botond Roska receives Körber Prize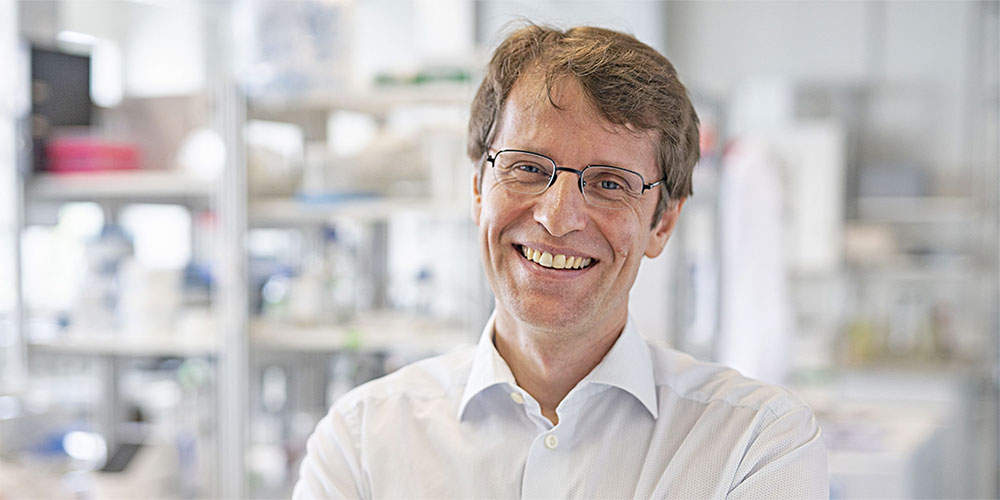 Botond Roska, Professor at the University of Basel and Director of the Institute of Molecular and Clinical Ophthalmology Basel (IOB), will receive the Körber European Science Prize for 2020. The award, worth EUR 1 million, is one of the most prestigious science prizes for researchers in Europe.
23 June 2020
Professor Roska and his team investigate how the retina functions at the cellular level. They are using their findings to develop therapeutic approaches for treating vision loss and blindness caused by retinal diseases. Their focus is on gene therapies that restore light sensitivity to the cells of the retina and thus renew the functionality of blind retinas.
With his work, Botond Roska has revolutionized ophthalmology and is one of the world's leading experts in the field of vision and retinal research, the Körber Foundation stated in its tribute. The foundation awards the prize annually to researchers for promising projects with great application potential and international impact. Roska will accept the prize in Hamburg on 7 September.
"The prize is great motivation for me and all my molecular and clinical research colleagues at IOB working towards the same goal," says Roska. "It will help us to further accelerate the design and development of novel therapies for treating diseases that lead to blindness, in order to restore vision."
Over the last few years, the Körber European Science Prize has become one of the world's most renowned research awards. Several Körber Prize winners later received a Nobel Prize.
---