Free Content
14 September 2021
University of Basel to introduce Covid certificate requirement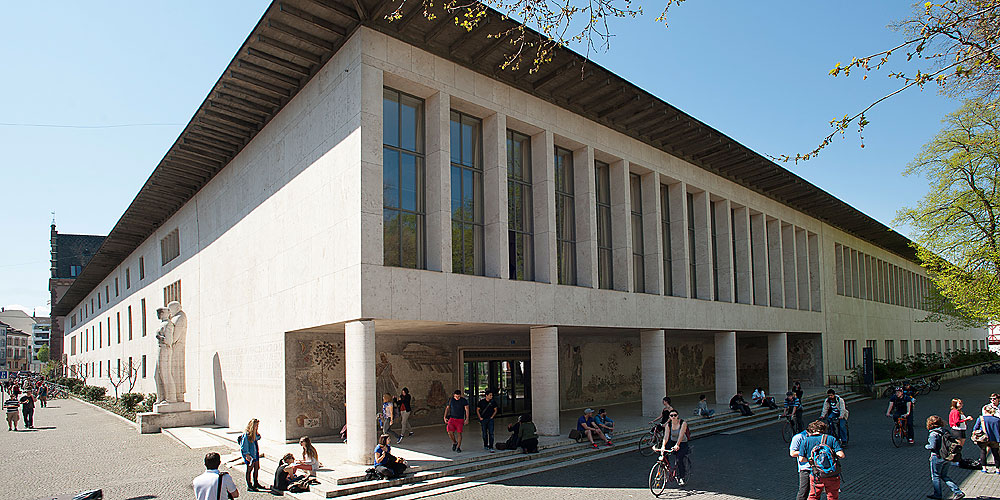 The President's Office of the University of Basel has decided in its meeting today to introduce a Covid certificate requirement for all face-to-face courses as of 1 November 2021.
The University of Basel thus enables those students and lecturers who decide to be vaccinated now to obtain a certificate in good time. Until the introduction of the compulsory certificate, the currently valid protection concept applies, which provides for the obligation to wear a mask in the publicly accessible rooms of the University of Basel as well as protective distances in the lecture halls (only every second seat is occupied).
As a matter of principle, the lecturers stick to the form of lecture announced in the course catalog (presence, online, hybrid). However, when switching to the certificate requirement, the lecturers strive to enable as many students with a certificate as possible to attend a face-to-face class. The University of Basel also strives to make classes digitally accessible when necessary: For students without a Covid certificate, a simple digital offering is provided whenever possible.
For students who cannot be vaccinated for medical reasons or for whom vaccination does not lead to the desired immunization, the service office "Students Without Barriers – StoB" will work out a special solution together with the experts at the University Hospital.
For the catering facilities of the University of Basel, the requirements of the Federal Office of Public Health FOPH for catering establishments apply (Covid certificate obligation).
---
Further information
Matthias Geering, University of Basel, Head of Communications & Marketing, phone: +41 61 207 35 75, mobile: +41 79 269 70 71, email: matthias.geering@unibas.ch
Vaccinated? Check ✔️
By being vaccinated, you help protect yourself and others from COVID-19. The university management therefore strongly recommends that all students and staff get vaccinated.