Free Content
Mirko Winkler Appointed Professor for Urban Public Health
The University Council has appointed Mirko Winkler as the new Professor for Urban Public Health at the Faculty of Medicine of the University of Basel. The professorship is hosted at the Swiss Tropical and Public Health Institute (Swiss TPH). Two adjunct professorships have also been awarded at the Faculty of Medicine.
25 April 2023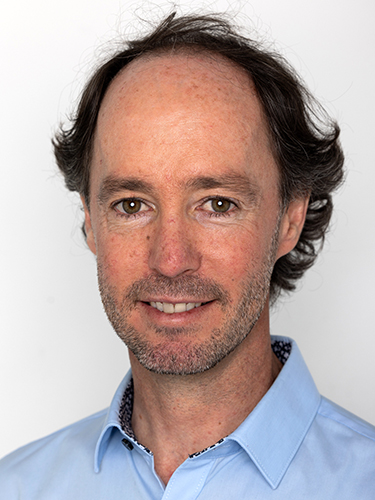 Professor Mirko Winkler will take up his professorship at the Swiss Tropical and Public Health Institute (Swiss TPH) on 1 May 2023. The academic from Basel has been a project leader at Swiss TPH since 2015 and has led the Health Impact Assessment research group since 2018. Winkler will lead the new "Urban Public Health" unit at Swiss TPH's Department of Epidemiology and Public Health.
Holding a professional degree as civil engineering draftsman, Winkler studied environmental sciences at ETH Zurich, graduating in 2008 with a Master of Science. He earned his doctorate in epidemiology at Swiss TPH/University of Basel in 2011 and received his habilitation (postdoctoral qualification) in 2019. Winkler also has a Diploma in Tropical Medicine and Hygiene from the Gorgas Memorial Institute in Lima, Peru, and was a visiting scientist at Fundação Oswaldo Cruz in Rio de Janeiro, Brazil.
The 45-year-old's research focuses on the interaction between environmental changes, societal transformation, sustainable development, and public health. Winkler has conducted research in many countries in Africa, South America and Asia on how the development of large infrastructure projects, such as mining and renewable energy, affects the health of the communities in which they take place. He has also investigated the health risks and health-related opportunities generated by the reuse of wastewater in urban agriculture.
The overall objective of the Professorship for Urban Public Health is to investigate the health benefits of promoting sustainable urban and peri-urban communities. Transdisciplinary and interdisciplinary research approaches form a vital part of this objective, alongside collaborations with, for example, urban planning and architecture.
Two adjunct professorships
The University Council has approved the decision made previously by the Senate to appoint two adjunct professors in the Faculty of Medicine: Professor Magdalena Filipowicz Sinnreich for experimental medicine and Professor Raoul Ivano Furlano for pediatrics.