Free Content
17 September 2019
When the immune system fights back: online course on allergies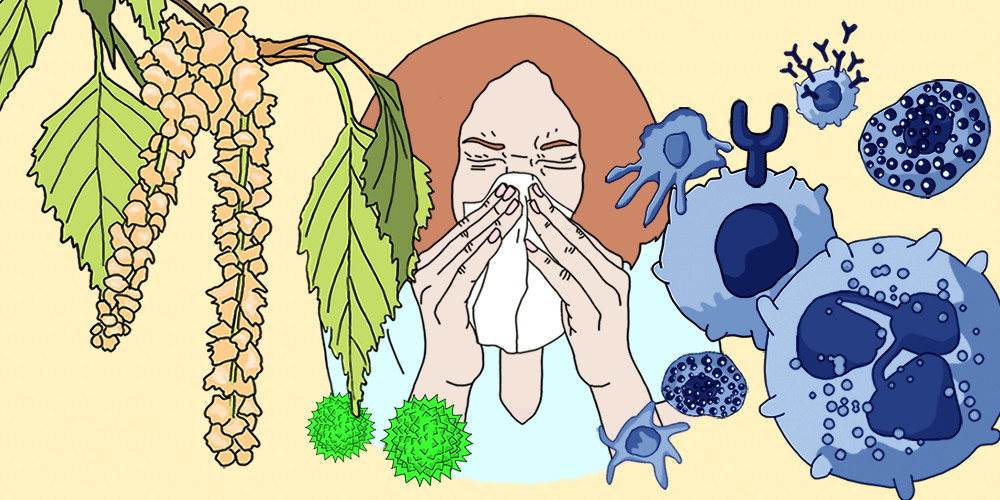 A new open online course from the University of Basel will begin at the end of September – this time focused on the topic of allergies. The three-week course, which will be held in English, was again developed with the learning platform FutureLearn and is free to access.
Whether from pollen, foodstuffs, dust or metals – ever more people are being affected by allergic conditions. There is no clear explanation for this increase, only hypotheses. Accurate information about allergies – such as how they emerge and how they can be treated – is offered by the new online course Allergies: When the immune system backfires. The course was developed by the University of Basel's New Media Center NMC and Professor Andreas J. Bircher from University Hospital Basel.
Interactive learning
The course on allergies is aimed at anyone who is interested in the topic, but particularly students and people working in health-related fields and professions. The content is conveyed through text, presentations and videos. Interactive learning units allow learners to evaluate their own knowledge through quiz questions and to discuss insights and ideas with other course participants. Practical examples are used to enhance the content.
The course begins with a historical outline of the discovery of allergies, which starts with Hippocrates' theory of the four humors and ends with the modern understanding of the immune system. The various types of allergic reactions are then introduced and the associated allergens, symptoms, as well as the underlying immunological mechanisms are discussed. Finally, the course covers diagnostic procedures and treatment options for different allergies.
40,000 learners and counting
"Allergies" is one of the MOOCs (massive open online courses) that the University of Basel has offered since 2015 as a partner of FutureLearn, a British platform for social learning. Eight free courses have been offered so far, with around 40,000 participants, and further courses are currently being developed.
Three of the University of Basel's online courses are being repeated:
The "Allergies" course begins on 30 September 2019 and will last for three weeks, with around four hours of work per week. Registration is free of charge on the social learning platform FutureLearn (available until the end of November 2019).
---
Further information
Dr. Anna Altermatt, University of Basel, New Media Center, Tel. +41 61 207 58 09 (Tuesday–Thursday), Email: anna.altermatt@unibas.ch