Free Content
11 March 2020
Transdisciplinarity – a new online course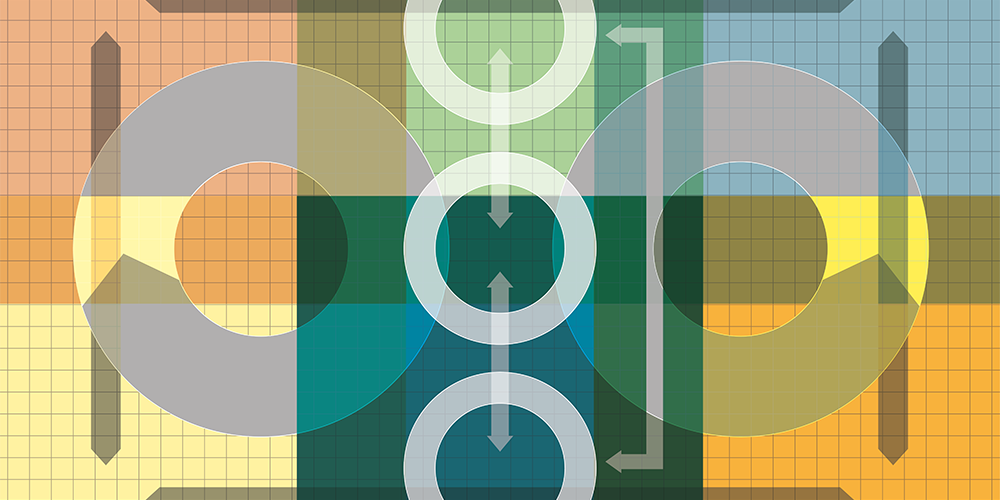 A new open online course, developed by the University of Basel in collaboration with the Swiss Academies of Arts and Sciences, will begin at the end of March. The six-week course focuses on interdisciplinary research and is freely accessible on the FutureLearn platform.
The global fight against antibiotic resistance, strategies to deal with water shortages in the Swiss Alps, and supporting Nepalese migrant workers in India – these topics all have one thing in common: researchers working on a complex interdisciplinary societal problem in cooperation with local, national and/or international stakeholders. Successful collaboration in challenging conditions is something that has to be learned. The new online course Partnering for Change: Link Research to Societal Challenges provides concepts and methods to this end.
Societal challenges
In today's world, we face many complex societal challenges. Projects addressing these challenges often involve actors and stakeholders from different fields and disciplines bringing together their own perspectives or knowledge on a topic. Accordingly, collaborative transdisciplinary approaches are crucial for the success of a project. The new course covers the principles, methods and tools of transdisciplinary research. Participants are invited to deepen their understanding using case studies from various fields.
The course is aimed at students and researchers from various fields who are working on complex societal issues. The content is conveyed through videos, texts and presentations. Interactive learning units allow learners to evaluate their own knowledge through quiz questions and to discuss insights and ideas with other course participants.
An e-learning success story
The course was developed by the University of Basel's New Media Center NMC and the Swiss Academies of Arts and Sciences' Network for Transdisciplinary Research td-net, together with partners from eight Swiss universities and scientific institutions. td-net supports inter- and transdisciplinary research and teaching, connects researchers and research funding, and helps to promote exchange and collaboration between different disciplines and between academia and society.
The University of Basel is represented by the Swiss TPH; Professor Jakob Zinsstag is the "lead educator." He wants to ensure that the course is accessible to as many students as possible: "This online course allows anyone studying at a Swiss university or abroad to learn the basics of transdisciplinary research – as a co-production of knowledge between academic and societal actors."
With the production of this massive open online course (MOOC), the NMC is playing an increasingly important role in the development of e-learning courses at the Swiss university level. The following two online courses offered by the University of Basel will be repeated in the 2020 spring semester:
The course on transdisciplinary research will be conducted in English. It will begin on 30 March 2020 and run for six weeks; the workload is around five hours a week. You can register free of charge on the social learning platform FutureLearn.
---
Further information
Tobias Buser, Swiss Academies of Arts and Sciences, Network for Transdisciplinary Research, course coordinator, tel: +41 31 306 93 60, email: tobias.buser@scnat.ch
Dr. Anna Altermatt, University of Basel, New Media Center, Science Content & Communication, tel: +41 61 207 58 09 (available Tues–Thurs), email: anna.altermatt@unibas.ch