Free Content
Teaching Excellence Awards 2023: nominations open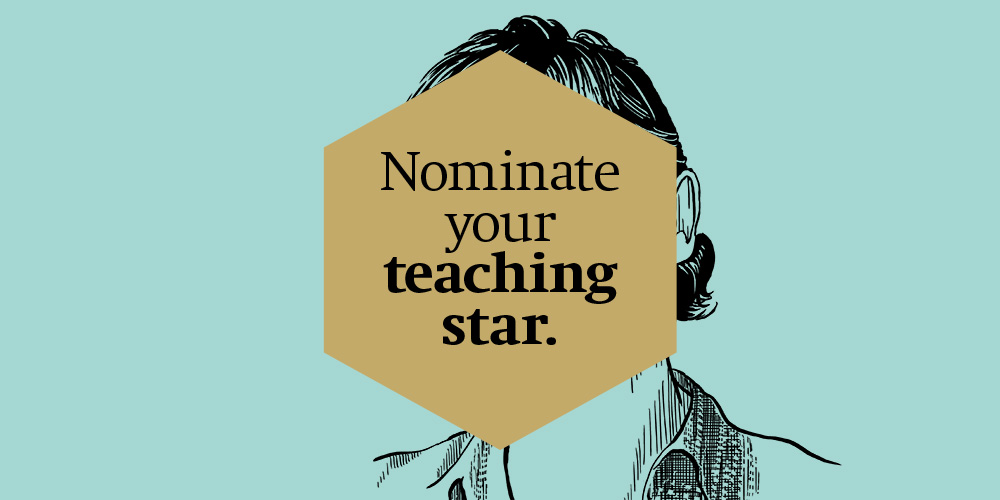 Students and staff have until 29 March to nominate their favorites for the University of Basel Teaching Awards.
20 March 2023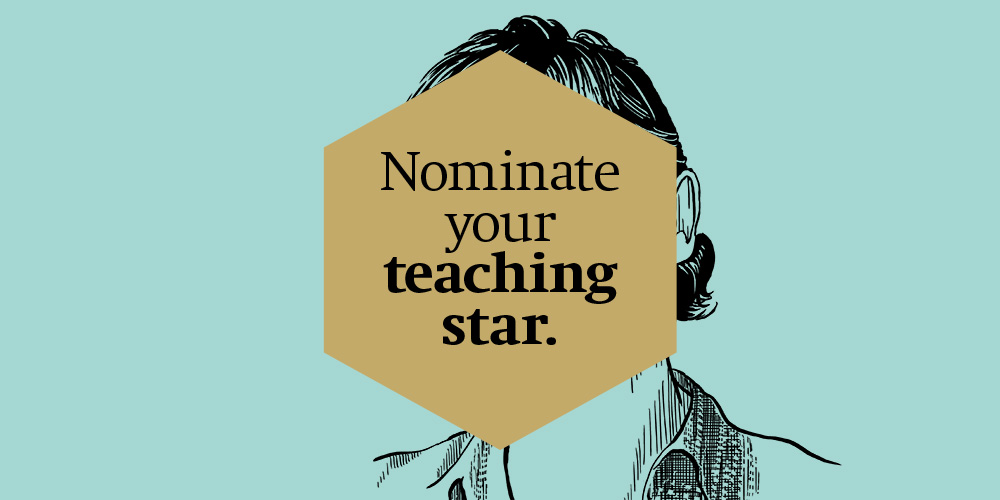 Exciting and challenging developments have made their mark on teaching in recent years. Digital literacy has become increasingly important for both students and lecturers, for example, traditional exam formats have evolved, and the use of AI has opened up new possibilities.
At the University of Basel, we have our finger on the pulse and are committed to delivering high-quality teaching. We can only do so thanks to the tremendous dedication of all involved. The University of Basel Teaching Excellence Awards are designed to honor the valuable work of all those who have contributed to our outstanding teaching. Faculty, students and staff have until 29 March to submit their nominations for the awards.
Five award categories
The five award categories reflect different aspects of good teaching:
Modern Scholarship (Credit Suisse Award for Best Teaching): Digital teaching supplements and enriches day-to-day study at our traditional in-person university. Nominate teachers who create exciting learning opportunities for students both in person and in the digital world.
Strong Foundations: Developing confidence in your abilities is important to being a successful student. Nominate teachers who show students how to be successful at both independent and group learning, creating a strong foundation for further study.
Breaking New Ground – Student Teaching: In many places, students play an active role in teaching – acting as tutors or creating learning materials. Nominate bachelor's and master's students who help their fellow students learn.
Future Talents (Credit Suisse Award for Best Teaching): Young teachers bring new ideas and a fresh impetus to the university. Nominate doctoral candidates and early career researchers whose teaching students find particularly motivating.
Service to Teaching: Students and lecturers benefit enormously from a supportive environment. Nominate any member of the university – staff, (study) groups, (coordination) offices, etc. – who contributes to creating a fun, smooth-running study experience.
Details of the criteria for the individual awards can be found on the Teaching Excellence Awards website.
Student teaching
The focus of this year's "Breaking New Ground" award category will be on students. Students are in the best position to understand their fellow students' attitudes towards learning and to help them set priorities and develop successful learning strategies.
The award is the University of Basel's way of recognizing the important contribution made by those bachelor's and master's students who are actively involved in teaching in a variety of ways, taking on teaching responsibilities during their studies.
Nominations and adjudication
A multi-stage procedure is in place to select the award winners. Three nominations, giving compelling, illustrative and clear reasons, are all it takes for someone to be considered for a teaching award. The juries will consist of students, teaching staff and deans from all faculties, representing not only a range of perspectives on university teaching and learning, but also different academic disciplines.
Public award ceremony
The public award ceremony for the Teaching Excellence Awards 2023 will be held in Kollegienhaus on 25 May. All members of the university are welcome to attend.