Free Content
Eucor-EPICUR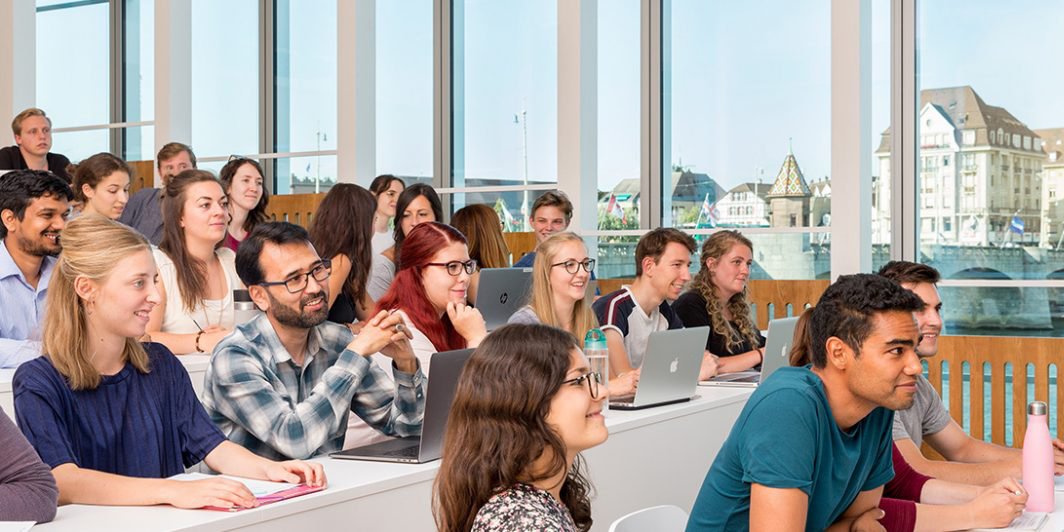 Well-connected in Europe: Study at the universities of the alliances Eucor and EPICUR. With Eucor and EPICUR, the courses offered at nine universities in Europe are open to you - without any bureaucracy and without additional tuition fees: You remain enrolled at the University of Basel, can use all the services offered at the member universities and even receive subsidies for your travel costs.
Thanks to Eucor- The European Campus, all courses at the universities of Freiburg, Strasbourg, Mulhouse/Colmar and Karlsruhe are open to students of the University of Basel. This is because these universities have been working closely together since 1989. Of course, the libraries and other university facilities on site can also be used. For more info, see: Eucor - The European Campus
EPICUR enables you from 2023 onwards to attend selected courses and events at the following universities in addition to courses at the Eucor Universities:
Adam Mickiewicz University, Poznań, Poland
University of Amsterdam, The Netherlands;
Aristotle University of Thessaloniki, Greece;
University of Freiburg, Germany;
University of Haute-Alsace, France;
University of Southern Denmark, Denmark
Karlsruhe Institute of Technology, Germany;
University of Natural Resources and Life Sciences, Vienna, Austria;
University of Strasbourg, France.
More information about the EPICUR-Alliance can be found here.

Interested?
If the perspective of exciting courses all over Europe appeals to you, you will find advice on the next steps on the following pages:
Links & Downloads