Study-Details
Theologie - ausserfakultäres Bachelorstudienfach

Degree:

Bachelor
Studierende des ausserfakultären Studienfachs Theologie erwerben theologische und religionswissenschaftliche Kompetenzen für unterschiedliche Tätigkeitsfelder in Wissenschaft, Kirche, Gesellschaft und Kultur.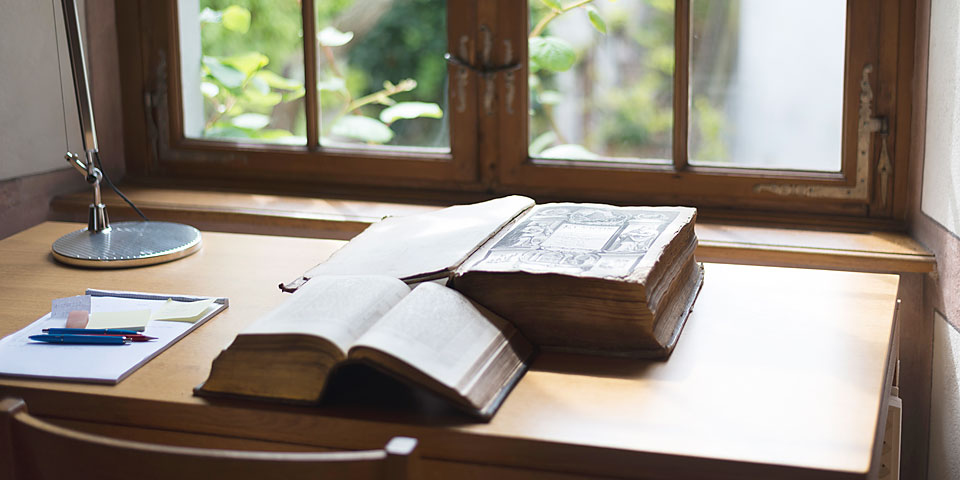 Schwerpunkt der Lehre und Forschung
Theologie als Studienfach in der Phil.-Hist. Fakultät besteht aus sechs Teilfächern:
Altes Testament (+Hebräisch), Neues Testament (+Griechisch), Kirchen- und Theologiegeschichte, Systematische Theologie (Dogmatik und Ethik), Praktische Theologie, Aussereuropäisches Christentum. Um das Christentum in seinem geschichtlichen Gewordensein zu begreifen und seine Stellung in der Moderne zu beurteilen, ist eine vierfach ausgerichtete theologische Ausbildung erforderlich. Sie umfasst den Erwerb philologischer, historischer, hermeneutisch-kritischer sowie empirischer Kompetenzen. Auf diese Weise werden Innenperspektiven des christlichen Glaubens und religionswissenschaftliche Aussenperspektiven miteinander verbunden.
Studienaufbau
Der Bachelor ist der erste Studienabschluss vor dem Master. Er umfasst insgesamt 180 Kreditpunkte (KP). Das ausserfakultäre Studienfach Theologie (75 KP) wird mit einem zweiten Phil.-Hist. Studienfach zu ebenfalls 75 KP und einem freien Wahlbereich (30 KP) oder als Zweitfach zu Sportwissenschaft (105 KP) studiert. Ein Kreditpunkt (KP) ECTS entspricht ungefähr 30 Arbeitsstunden.
Bachelor of Arts (180 KP)

Fach aus Phil.-Hist. Fakultät
75 KP

Theologie ausserfakultär
75 KP

freier Wahl-
bereich
30 KP

Zwei Studienfächer
Weiterführende Links und Downloads
Found the right program?