Free Content
Counseling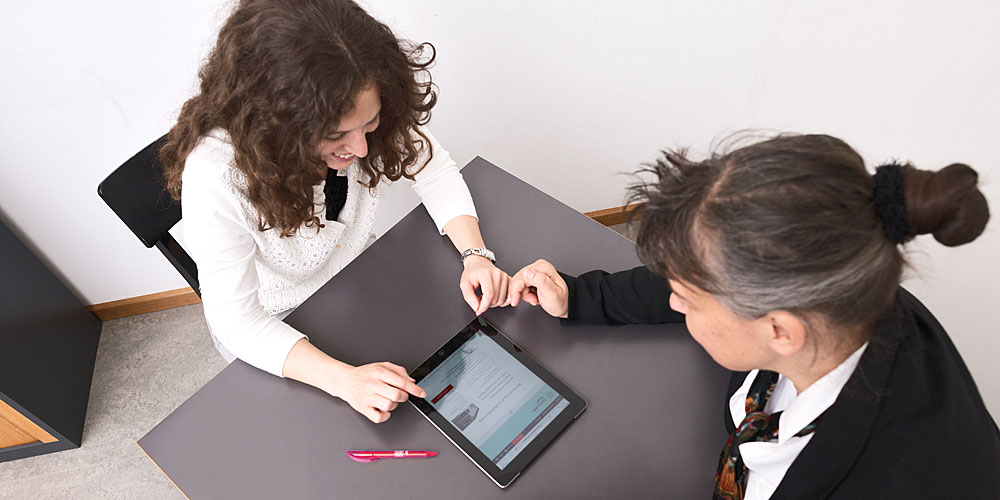 The Career Service Center (CSC) provides professional assistance in individual counseling sessions on topics revolving around your personal career, the planning of it and also possible application strategies. The one-hour long career counseling session is free of charge and includes, if needed, a comprehensive and in-depth review of your application documents (CV, cover letter, etc.). Furthermore, you can learn about and discuss your career opportunities and perspectives.
+++ NEWS UPDATE: Wait-Time for Counseling Sessions +++
Due to the currently high demand for counseling sessions, the estimated wait-time for an appointment is roughly 3-4 weeks. We look forward to meeting you!
Individual Counseling Session
Schedule an Appointment
The services offered by the CSC are directed at BA/MA students, as well as PhD students and recent graduates of the University of Basel who have finished their degrees within the last two years. If one of the aforementioned applies to you, you may sign up for an appointment either by writing an e-mail to csc@unibas.ch or by dialing +41 61 207 08 67.
BA students may schedule an appointment directly with Ms. Naoual Astitouh n.astitouh@unibas.ch.
Preparation
If you are interested in a counseling session, please send us (no later than 24 hours before the appointment) your current CV, a cover letter for a job application and a job ad which has caught your interest. You may also bring along employment reference letters and other certificates you would like us to have a look at. Regarding your CV and your cover letter, it is fine if they are still only drafts.
Regardless of whether you wish us to have a look at your application documents, we always need a copy of your current CV sent to us in advance. And if possible, please add your main questions in your e-mail as well.
Further Information on the Subject of Job Applications
Do not hesitate to browse through our Tips and Tricks or check out the Literature section for additional advice regarding job applications.
Important Information
Due to capacity limitations, these services are not available to participants of continuing education programs at the University of Basel, such as e.g. the Master of Advanced Studies (MAS), Diplomas of Advanced Studies (DAS), Certificates of Advances Studies (CAS) or the didactic training programs.
Further Services and Programs Offered by the University of Basel
Especially for Doctoral Students