Free Content
Safety & Emergencies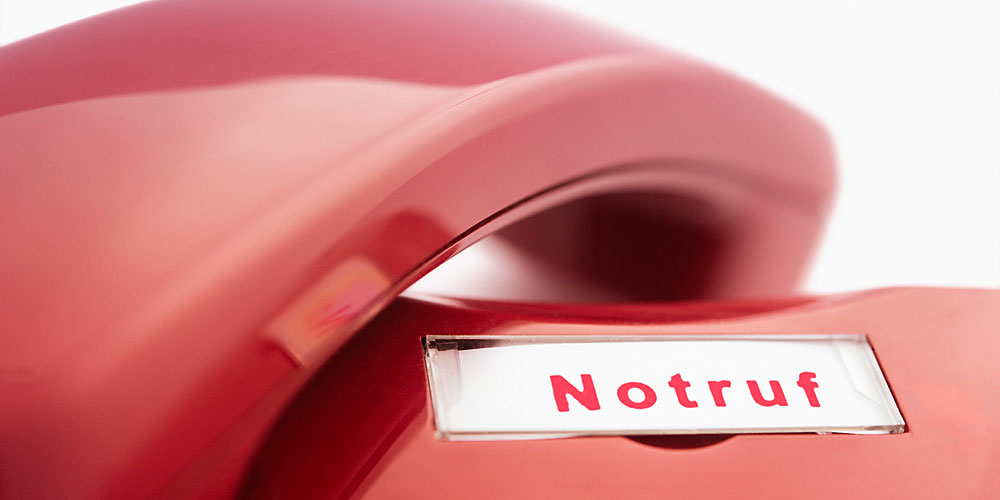 Police: 117
Emergencies happen unexpectedly. First and foremost, they require calm, considered and prompt action from the person providing assistance:
Look
Get an overview of the situation.

Think
Identify consequential hazards for helpers and patients.

Act
Protect yourself against dangers.
Secure the area around the location of the emergency.
Alert.
Provide emergency assistance.
Fire department: 118
When calling the fire department, the following information is important:
What has happened? (for example, fire in an apartment, traffic accident)
Where did it happen? (address)
Who is calling? (name, address or phone number)
Are people or animals in danger or injured (if known)?
Wait for additional questions and information from the fire department!
After the call, follow the instructions of the fire department.
Wait on the street and show emergency services the way.
Emergency medical services: 144
Have the following information available if possible:
Age of the patient
Type of injury or ailment
Any actions already taken
Location of the emergency: exact address (or distinctive landmarks), floor
Alert:
Use a landline phone if possible (to identify the location).
Use emergency telephone columns on highways (to identify the location).
The paramedic will provide useful advice for what action to take under the circumstances.
Emergency transport and additional services are provided by Sanität Basel, dial 144.
Other emergency numbers
Emergency pharmacy: 061 261 15 15
Swiss Toxicological Information Centre (in the event of poisoning): 145
Veterinary emergency service: 061 319 28 88
Rega Swiss Air-Ambulance: 1414
Psychiatric outpatient care, Tel. 061 265 51 17
Open 24 hours for emergencies by phone, Tel 061 265 25 25
Crisis Intervention Ward of the University Hospital, Tel 061 265 25 25
Kontakt
Person

Marco Pagoni

Head Safety & Security