Free Content
Corporate Design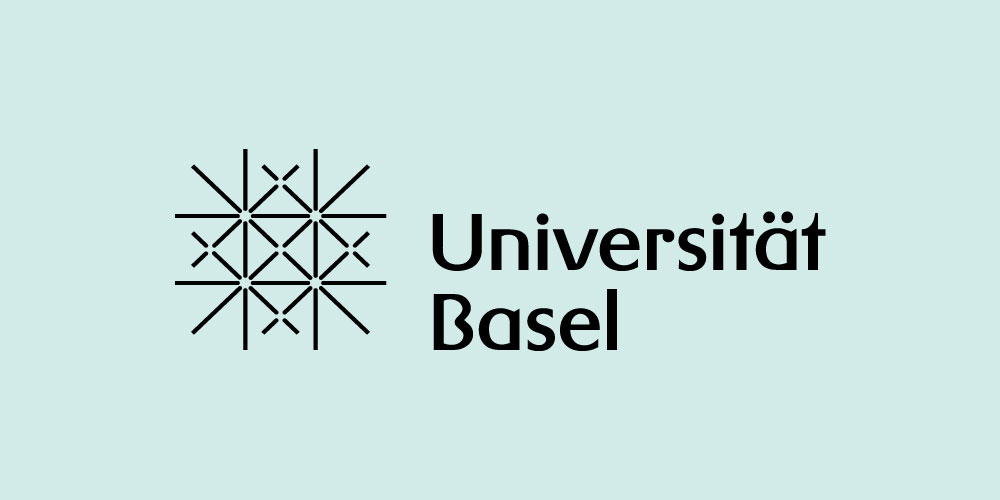 The corporate design defines how the University of Basel presents itself, both in terms of language and visual communication. Here you will find suggestions, recommendations and guidelines regarding logos, stationery, our online presence and translation.
The corporate design gives the University of Basel a coherent, recognizable appearance across all media.
The key element of the new corporate design is the color mint. This color branding will help us achieve a high level of brand recognition. The University of Basel logo appears within a mint-colored area – the brand panel – which can be supplemented with the logo of an organizational unit.
On printed materials, the logo also includes the title of the brochure or alternatively a powerful statement about the University of Basel, such as "Educating talent since 1460." The corporate design's complementary colors are gray and dark red, as well as the background color white.
The visual identity was specifically developed to ensure that both the University of Basel brand and the faculties, departments and subject areas all have their own clearly defined appearance. This equal weighting is evident in the position of the logo and the official seal at the head of each type of media – not only online, but also on brochures, letter templates and business cards.
Scope
The new University of Basel corporate design came into effect across the entire university on 16 February 2015. Independently produced logos and design templates may no longer be used by the organizational units of the University of Basel or the administrative bodies, departments, research groups and professors.
Possible exceptions to the new University of Basel corporate design can be found in the corporate design guidelines. For further information regarding such exceptions, please contact the head of Communication & Marketing.
Contact
Person

Bea Gasser

MAS

Head of Marketing & Event

Description

Bea

Gasser

University of Basel

Communications & Marketing

Marketing & Event

Petersgraben 35, Postfach




4001

Basel




Switzerland

Tel.

+41 61 207 30 03

SEND EMAIL