Free Content
Staff ID Cards & Discounts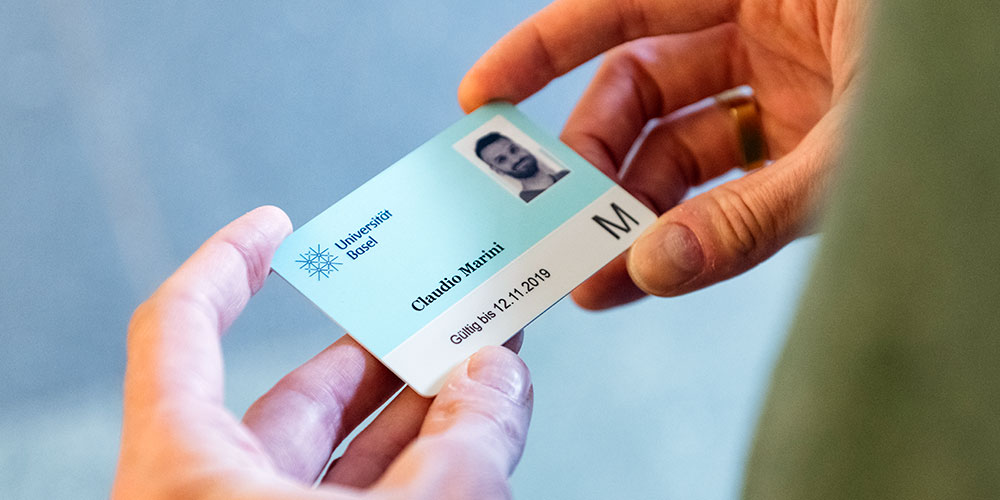 The staff ID card entitles University of Basel staff to discounts at many places.
All contractually employed staff at the University of Basel are entitled to a staff ID card unless they already have a different ID card. Assistants and PhD students are not entitled to a staff ID card because the Legi card serves for identification purposes.
Associate professors and staff with a workload of less than 20% can obtain an application form for a staff ID card from the HR office. The HR office is responsible for issuing the request form.
The FAQ provides information on the main details relevant to obtaining and using the staff ID card.
Discounts
University Sports
The staff ID card entitles staff to participate in all University Sports offerings.
---
Basel University Library
The barcode on the staff ID card allows staff to use the services offered by the Basel University Library.
---
Language Center
The Language Center offers language courses specifically for university staff.
---
Food service
Presenting the staff ID card allows staff to purchase meals at university dining halls and cafeterias for a discounted staff price. The ID card is also valid at the staff restaurant of the University Hospital of Basel (UHBS), where a balance can be added to the staff ID card for cashless food purchases.
---
Mobility
Based on the cooperation agreement between the University of Basel and Mobility, staff (as well as students) can use the Mobility fleet of vehicles with special conditions.
---
Preferential conditions offered by Basler Kantonalbank
University of Basel staff are exempt from account maintenance fees at the Basler Kantonalbank.
---
Related Links and Downloads