Articel Content
Poised to enter the modern age.
Text: Astrid Frefel
Cairo – Egypt's noisy, polluted and chaotic metropolis of 22 million inhabitants – is to be catapulted into the modern age with a makeover intended to give it a "civilized" appearance.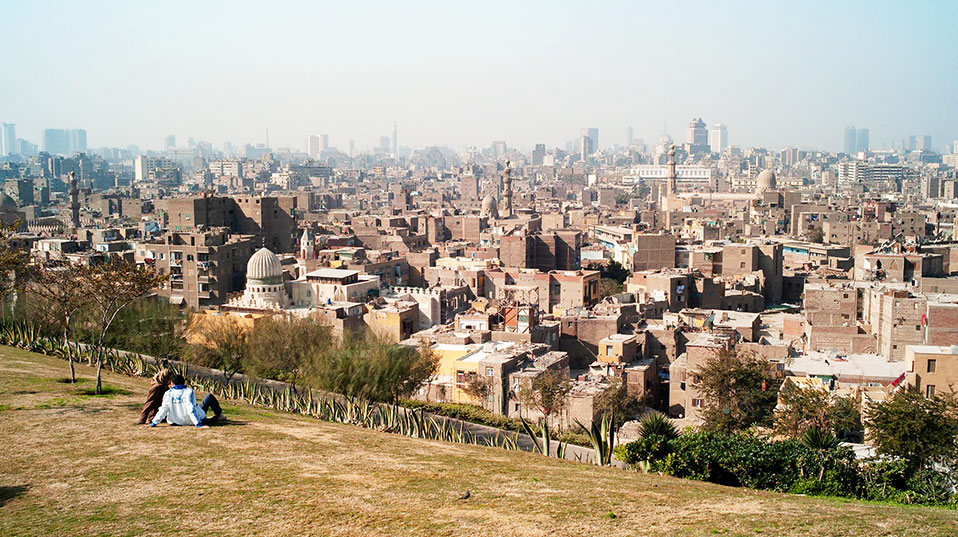 The bleak rust-brown bare brick façades responsible for the city's "uncivilized" look must go, according to president Abdel Fattah al-Sisi, who has decreed that all the city's buildings must be uniformly painted. The chosen color is to be a dark beige.
The measure is little more than a cosmetic fix, however. Al-Sisi's vision of modernity is currently being realized at a vast construction site some 40 kilometers southeast of the city center. The development will house the country's new administrative capital, or NAC, as it is widely known, designed as an antithesis to Cairo's historical jumble of streets. The NAC is intended to be everything that presentday Cairo is not: clean, green, smart and uncongested, cashless, and monitored by surveillance cameras.
Every civil servant in this brave new world must be proficient in English and familiar with modern technology. According to the president, the NAC will showcase Egypt's status as a civilized nation, and represents a quantum leap in the transition to the modern, urban society of a new generation. Anyone can dream.
In reality, the first thing a visitor to the construction site is likely to encounter is one of the fire-red tuktuks that have plagued the city's streets in their hundreds of thousands in recent years. The garbage problem is also far from being resolved. In other words, it will take more than a lick of paint to turn Cairo into a Dubai on the Nile any time soon.
---
More articles in the current issue of UNI NOVA.