Articel Content
A theologian in recruitment.
Interview: Bettina Volz-Tobler
Gabriela Brahier Stark studied Reformed theology in Basel while she was still a Catholic. After training as a curate in a parish in Graubünden, she converted, serving as a Reformed pastor in Reinach, Basel-Landschaft. At the same time, she obtained her doctorate, with a thesis on ethics, and was awarded a post-doctoral grant. She then moved into the private sector, where she joined a recruitment company.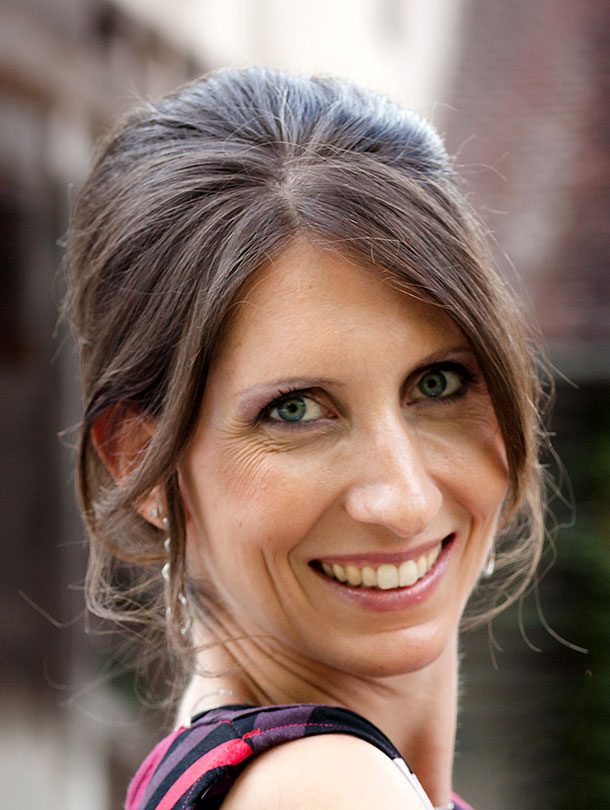 UNI NOVA: Ms Brahier, what made you choose to study theology?
BRAHIER: Right from the start, I thought that theology would be a fascinating subject to study. It deals, as they say, with "God and the world", so it offers insights into many different areas of human life. That is reflected in the wide range of disciplines that it covers: ancient languages, philosophy, ethics and history, as well as the stories from the Bible, Christian tradition and the different forms of religious expression. The main motivation for me was an interest in these diverse human-related issues, rather than religion in the narrower sense. Theological ethics, in particular, offers answers to central questions of human existence that are important both to our society and to businesses and their development, and that can provide us with tangible benefits in our everyday lives. Although theology is often described as "dusty", that isn't true at all. On the contrary – it is very relevant to today.
UNI NOVA: Why did you become a recruitment specialist?
BRAHIER: For the same reason that I studied theology. The main focus for me is human beings – today, in their working environment. By filling different positions in businesses of many different kinds, I am able to work on a wide variety of issues. Filling key positions in business with the right people is challenging and fascinating in equal measure. Ideally, it also produces sustainable business structures. Through recruitment, you can actively help to shape a society.
UNI NOVA: Are there parallels with theology, then?
BRAHIER: In the first place, working as a pastor taught me at a very basic level how to approach and listen to people. In a management consultancy that operates internationally, I support firms at management level in developing their business culture. I have also run coaching sessions on leadership and personal development and conducted assessments. That showed me that, increasingly, people want their job – which takes up a lot of their time – not just to benefit them financially, but to be meaningful in some way. Theology and working as a pastor have equipped me with a valuable set of skills for the job that I am now doing: an understanding of human nature, a feeling for people and situations, a holistic way of thinking and an appreciation of social as well as business connections. I also still enjoy organizing christenings and weddings from time to time, which helps me stay true to my calling as a minister.
UNI NOVA: What are your main memories of your time as a student in Basel?
BRAHIER: The professors were extraordinarily committed. I really appreciated how they were able to communicate their subject in a thoughtful and exciting way, while at the same time contributing actively to social discourse from their perspective, through contributions in the media, interdisciplinary conferences and so on. I also remember some fascinating and educational study trips – and the extremely supportive attitude that was shown toward us as students, which opened doors for us in our subsequent careers.
---
More articles in the current issue of UNI NOVA.