Articel Content
New alumni association created.
Text: Bettina Volz-Tobler
The University of Basel's degree program in computer science was launched in 2003. Fifteen years on, the alumni association AlumniComputerScience has been formed.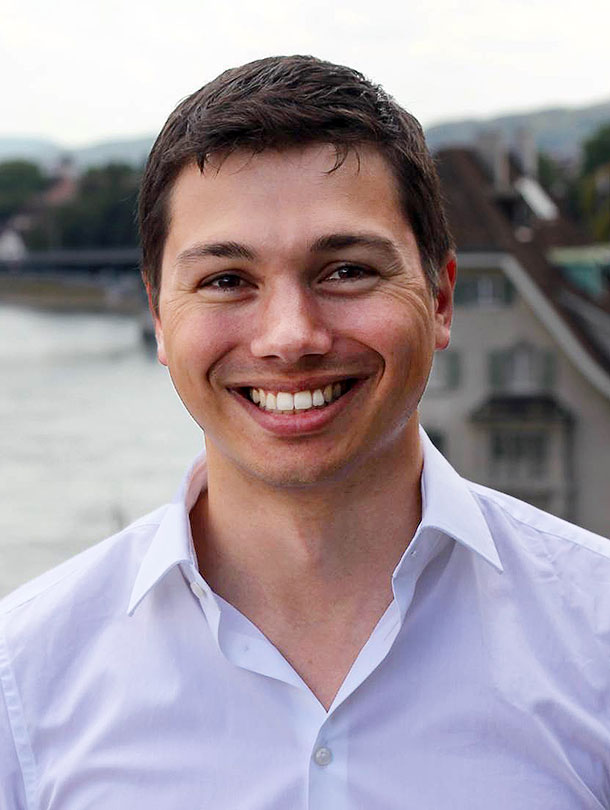 The new group was created to bring together the growing number of former students and doctoral researchers candidates at the University of Basel under the umbrella of AlumniBasel, and to cultivate and promote communication – both among the alumni, and with their alma mater. The faculty-specific group will facilitate networking between alumni and the Department of Computer Science with a variety of events, and of course through sharing of knowledge and information.
Postdoc leads the way
The driving force behind the new group, which sprang into being in the course of this year, is the postdoc Dr. Ivan Giangreco. As a young graduate, he recognized the value of keeping in touch with former fellow students and the department itself, and enthusiastically set about establishing the AlumniComputerScience group at the University of Basel. Besides Giangreco, the alumni board includes Professor Heiko Schuldt, a professor at the Department of Mathematics and Computer Science, and Dr. Heike Freiberger, program coordinator at the same department.
Giangreco works on various projects at the computer science department in the Databases and Information Systems research group. One of the projects he is involved in is IMOTION, devoted to researching and developing innovative methods for searching extensive image or video collections. The project tackles the problem of how to locate a multimedia file if you can only remember fragments of it. Potential applications of the project's findings include creating a multimedia historical record of the city of Basel, assisting historians searching for watermarks, or filtering news videos according to particular movement patterns.
Interdisciplinary nature
Computer science is a young field at the intersection between mathematics, engineering and the natural sciences. It is interdisciplinary by nature, and deals with the analysis, processing, storage, transmission, representation and use of information from a scientific and technical standpoint. It will be exciting to reconnect with the alumni of this department, now working in a wide variety of fields.
In 2010, the mathematics and computer science departments were merged to form a single department comprising 14 professorships. As a result of this process, the Institute of Mathematics, with its centuries of tradition, and the young, burgeoning Department of Computer Science were combined into a single organizational unit. In early 2015, the department moved from its previous five locations to a new joint home at Spiegelgasse 1/5. The new premises are equipped with workstations, seminar rooms, study facilities, computer labs, and a library.
---
More articles in the current issue of UNI NOVA.